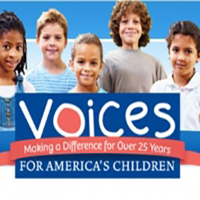 A group of students from Florida State University's College of Communication & Information has created an interactive website to link all the organizations that are members of a national network of child advocates.
Called PORTAL, for "Power of Relationships to Achieve Leverage," the website links more than 60 agencies that are members of Voices for America's Children, the nation's largest network of multi-issue, nonprofit, nonpartisan child advocacy organizations. The interactive website, currently available only to member organizations, provides an information exchange, social media tools and forums.
The students presented the website at the Joint 2012 Conference of Voices for America's Children and The Annie E. Casey Foundation, held June 27-29 in Washington, D.C.
"Here's another example of the kind of service-learning opportunities our college is continuing to provide our students," said Larry Dennis, dean of the College of Communication & Information. "The community benefits and the students benefit, and they create a portfolio in the process."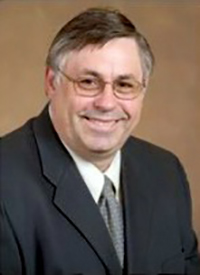 The website was created under the auspices of the Practical Apprenticeship Center (PAC), a partnership of the college and The Children's Campaign, a Tallahassee nonprofit and member of Voices for America's Children. PAC matches students needing practical experience with nonprofit organizations needing interns in communication, technology or information management. Linda Alexionok, executive director of The Children's Campaign, serves on the College of Communication & Information's Leadership Advisory Board and has partnered with the college in service learning efforts for several years.
"The Practical Apprenticeship Center is a model for future career preparation," Alexionok said. "Our goal is to have more of the college's students come through PAC, which is unique because it provides the link between academics and the workplace. It recreates an environment of on-the-job training so that students leave here ready to work, ready to lead and ready to serve."
Bill Bentley, president and CEO of Voices for America's Children, said he was "extremely pleased" with the interactive website, which will connect member organizations in 48 states, the District of Columbia and the U.S. Virgin Islands. He also had praise for the students' presentation of it to an audience of about 400 at the conference.
"The young people on this project did a phenomenal job. They were truly unbelievable," said Bentley, who earned both his bachelor's and master's degrees at Florida State. "Their efforts will help us advance our work across the country to an incredible level."
The Florida State students who participated in the project were Diego Corzo, an information technology and business major; Gerard Massey, an information, communication and technology major; and Justin Lee, an IT graduate. Antonio Arango, a creative writing major earning service-learning hours at the Practical Apprenticeship Center, also participated.