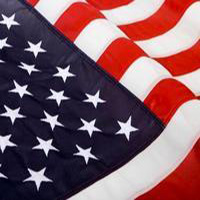 In an effort to foster deeper understanding of veterans issues and identify ways to better serve student-veterans at Florida State, the Florida State Veterans Center and the Florida Department of Veterans Affairs will host the inaugural Seminole Veteran Benefits Expo, a broad gathering of faculty, staff, students and student-veterans, as well as providers of resources for veterans.
The first-of-its-kind event at Florida State will take place Wednesday, May 30, from 8:45 a.m. to 2 p.m. at the Augustus B. Turnbull III Florida State Conference Center.
"The Seminole Veterans Expo is exciting because it will bring together so many stakeholders under one roof," said Col. Billy Francis, director of the Florida State Veterans Center. "We hope that by the end of this event we will be able to put our ideas into tangible steps that can be used to empower student-veterans at Florida State by easing their transition from military to student life, increasing their retention rates and boosting their post-enrollment employment."
The event will be divided into two components — a set of invitation-only dialogues and a veterans-resource exhibition.
The dialogues, which will be facilitated by Florida State faculty members, will take place from 8:30 a.m. to noon. The first dialogue will focus on easing the "military to college" transition of student-veterans. The second dialogue will focus on improving student-veteran retention rates.
"The purpose of the dialogues is to create a forum for healthy conversations, which will help the university prioritize the actions it needs to take to improve the experiences of our student-veterans," Francis said.
The veterans-resource exhibition takes place from 9 a.m. to 2 p.m. It is open to the public, especially to all local veterans and their families, as well as faculty, staff and students. It will feature representatives from university offices and local, state and federal agencies that provide various services and assistance to veterans.
The event is being presented with support from the offices of the President, Student Affairs, University Relations, Admissions and Undergraduate Studies, as well as the Florida State College of Medicine.