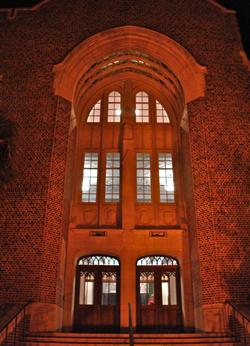 The Florida State University Department of Retail Merchandising and Product Development — part of the College of Human Sciences — will dedicate instructional space and host a scholarship dinner during back-to-back events on Wednesday, Sept. 21.
First, Billie J. Collier, dean of Human Sciences, will preside over the dedication of the Office Depot Technology Complex, the Macy's Merchandising Laboratory and two product development laboratories, which occupy part of the third floor of the newly renovated William Johnston Building. The dedication will take place: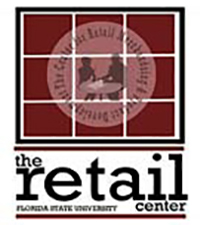 WEDNESDAY, SEPT. 21
4:30 – 6 P.M.
WILLIAM JOHNSTON BUILDING
143 HONORS WAY
Later, 30 seniors who are majoring in retail merchandising and product development will be awarded more than $20,000 in scholarships from some of the nation's leading retail companies during the 17th Annual Scholarship Dinner. The dinner begins:
WEDNESDAY, SEPT. 21
6:30 P.M.
3RD FLOOR BALLROOM
UNIVERSITY CENTER, BUILDING B
Todd McClement, director of university relations for Kohl's Department Stores, will address nearly 200 retail merchandising and product development seniors. During the evening, the seniors will be able to interact with representatives from 22 companies and organizations: American Express, AT&T, AVEDA, Belk, Bill's Bookstore, Carter's, Chico's, Dillard's, Florida Retail Federation, Florida State Bookstore (Follett), FSU Trademark Licensing, Hard Rock International, HSN, JCPenney, KIA Autosport, Kohl's, Lectra Software, Macy's, Office Depot, The Salon People, Stein Mart, Toys R Us and Walmart. In addition, a representative from Florida State's Trademark Licensing office will attend.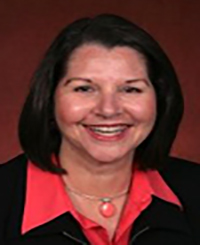 "Our students will have the opportunity to get to know the visiting retail executives around the dinner table in a relatively relaxed setting and practice their networking skills," said Ann Langston, director of the Center for Retail Merchandising and Product Development.
Reporters can park at the visitor parking lot near University Center Building B, then go to the Visitor's Center desk just inside Building B to wait to board a shuttle to the William Johnston Building. Shuttles will run from the University Center to the Johnston Building every 10 to 15 minutes, beginning at 3:45 p.m.
To speak with Langston prior to the event, call (850) 644-3236.