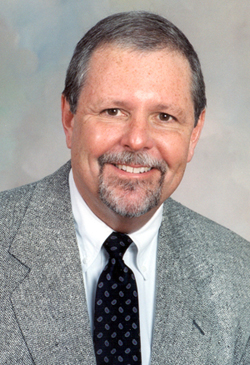 A faculty member in the Florida State University College of Business is being recognized for his more than three decades of contributions to the development of scholars in the field of management, as well as the impact of his and his students' research in the field.
Gerald Ferris, the university's Francis Eppes Professor of Management and Psychology, has been honored with the 2010 Thomas A. Mahoney Mentoring Award from the Academy of Management. Given annually by the academy's Human Resources Division, the international award recognizes an educator who has made significant contributions in the mentoring of doctoral students.
"Mentoring Ph.D. students, and watching them grow into fine organizational scholars, is what I enjoy doing most," Ferris said of the award. "Receiving recognition for this from the Academy of Management is particularly rewarding because it is what I truly love.
Ferris has either served on or chaired doctoral committees for 91 Ph.D. candidates over the course of his career, which includes tenures at Florida State, the University of Illinois and Texas A&M University.
"We are exceedingly happy to call Dr. Ferris one of our own," said Annette Ranft, the Jim Moran Associate Professor and chair of Florida State's Department of Management. "He is truly representative of our dedication to providing individual attention to students and the global impact of one-on-one mentoring."
The Academy of Management is the leading professional association for scholars dedicated to creating and disseminating knowledge about management and organizations. Founded in 1936, it is the oldest and largest scholarly management association in the world, with approximately 18,000 members from 103 nations.