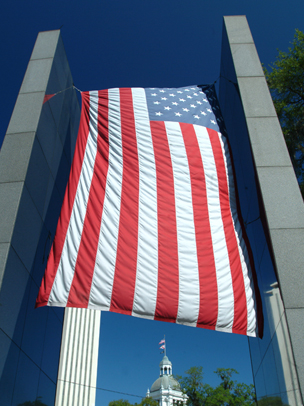 Florida State President T.K. Wetherell and Student Government President Laymon Hicks have invited all Florida State University faculty, staff and students to an election night returns viewing party in the President's Box at Doak Campbell Stadium. The event will be the site of CBS National News coverage.
CBS News anchored by Katie Couric is planning periodic remote live broadcasts from this event. Correspondent Kelly Cobiella will be on site at Florida State.
Free refreshments will be available throughout the night.
Election returns will be displayed on Florida State's 48-by-100 Jumbo Tron television screen on the stadium's new scoreboard.
Doors open at 6 p.m. Enter Gate C, behind the Sportsmanship Statue.