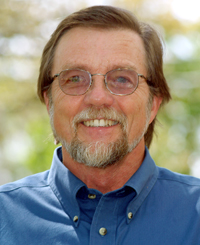 A convicted felon sentenced to probation for a violent, property or drug felony is more likely to re-offend within two years if he or she leaves court with an official "convicted felon" label and its barriers to employment and civil rights, according to a landmark study of nearly 96,000 probationers by Florida State University criminologists.
Comprising the first-ever analysis of the effects of a felony convict label, or lack thereof, on recidivism (re-conviction) among adult offenders, the FSU research is described in a paper published in the just-released August edition of the journal Criminology.
Those findings from FSU's College of Criminology and Criminal Justice are expected to resonate across the state of Florida, where the law gives judges the discretion to withhold adjudication of guilt—and with it the label—for convicted felons sentenced to probation.
"When Florida judges withhold adjudication of guilt, as they have in about half of such cases in recent years, probationers lawfully avoid the convicted felon label for that offense, preserving both their civil rights and the ability to pursue employment and other legitimate activities without impediment," said Ted Chiricos, the William Julius Wilson Professor of Criminology at FSU. Chiricos is the lead author of the paper, "The Labeling of Convicted Felons and Its Consequences for Recidivism," which is co-authored by FSU Associate Professor of criminology William Bales and two recent recipients of doctoral degrees in criminology from FSU.
While probationers formally labeled as convicted felons re-offend at higher rates—regardless of race, sex or prior convictions—than those not labeled, the study found that recidivism rates are even higher among those who are labeled and white, compared to labeled blacks or Hispanics; labeled and older than 30 when first convicted compared to labeled younger offenders with prior convictions before age 30; and for labeled women as opposed to labeled men.
"Our research demonstrates empirically that harsher sanctions are actually counterproductive in terms of making recidivism—and the victim, social and economic costs associated with it—more likely," Chiricos said.
The research offers ample evidence to support that contention. Its analysis of labeling effects examined the recidivism experience of 95,919 persons (71,548 men and 24,371 women) sentenced to probation in Florida courts between 2000 and 2002 after a guilty verdict or plea for a violent property or drug felony. Judges had withheld adjudication in about 60 percent of the sample; the balance had adjudication formally applied, which served to certify the felony convict label. The study looked only at the number of probationers who committed new offenses within two years of completing their original sentence, not at technical violations of the terms of probation.
During the two-year follow-up period, 19 percent of the total sample—including both labeled and unlabeled felony probationers—re-offended. However, adjudication of guilt increased the odds of recidivism for women by 19 percent compared to men, and for whites by 16 percent compared to minority offenders.
Chiricos noted that the negative effects of the stronger sanction are especially pronounced for first-time offenders who are older as well as for those who are white or female. Those somewhat unexpected findings appear indicative of the even greater toll and criminal stigma of the convicted felon label for those with what criminology theory calls "a greater stake in conformity to societal expectations," he said.
"Based on evidence in the records of more than 95,000 individuals tracked for two years, it's clear that judges who withhold adjudication of guilt when sentencing felons to probation also are practicing good public policy," Chiricos said. "Minimizing harm when administering justice benefits both the offender and the community to which he or she returns."
In addition to Chiricos and Bales, co-authors of the FSU College of Criminology and Criminal paper are recent FSU Ph.D. recipients Kelle Barrick, currently a research analyst in the college's Center for Criminology and Public Policy, and Stephanie Bontrager, now a senior research analyst at Tallahassee's Justice Research Center.
Registered users can access the FSU paper via the online version of Criminology's August 2007 edition at www.blackwell-synergy.com/toc/crim/45/3.
"We hope this study serves to better inform policy and its practitioners in this critical area," Chiricos said. "After all, anyone found guilty of a felony and sentenced to probation has already experienced a clear expression of disapproval from his or her community, but when the added sanction of labeling is avoided, they can still re-enter and participate in that community of law-abiding citizens. If labeling makes participation more difficult or impossible, probationers are significantly more likely to gravitate back to criminal associations and activities, and ultimately we will all pay the price."