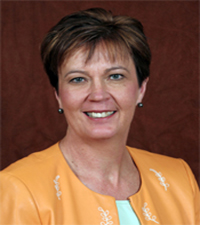 The risk management and insurance program in Florida State University's College of Business took the fourth spot among all public institutions in the United States, moving up three places in U.S. News and World Report's recently released "America's Best Colleges 2008" undergraduate rankings.
The U.S. News list also ranked FSU's undergraduate real estate program at 11th and its department of management information systems as 14th among public institutions. The College of Business as a whole, meanwhile, secured 29th place among public undergraduate business schools.
"Florida State University's College of Business has excellent faculty and some of the top programs in the country," said Caryn L. Beck-Dudley, dean of the college. "We are very pleased that we continue to receive national recognition for the quality of our programs and of our faculty."
The honors top off a list of recent successes by the college, including:
The management information systems department placing in the top 10 for research productivity, according to an article in the journal Communications of the Association of Information Systems; and
The Dedman School of Hospitality faculty ranked as the eighth most cited faculty, according to an article in the Journal of Hospitality & Tourism Education.
The U.S. News individual program rankings are based on surveys of deans and senior faculty at undergraduate business programs accredited by the Association to Advance Collegiate Schools of Business.
"We are pleased to be recognized by other institutions as being among the nation's premier programs," said Professor Dean Gatzlaff, chairman of FSU's department of risk management/insurance, real estate and business law. He credited the increased prestige to the faculty's hard work, alumni support that enables the department to recruit exceptional faculty, and the program's increased visibility at the national level.
As for management information systems, department Chairman David Paradice said the Communications of the Association of Information Systems ranking validates the faculty's long-standing contribution to the MIS field as scholars.
"This will help us attract high-quality doctoral students who are critical to continuing this productivity," Paradice said. "Much of our research makes its way into the classroom, so I believe this recognition increases the value of our undergraduate and master's students' degrees for the companies that recruit our graduates.
"We're proud that we're also contributing to the college's quest for preeminence," he said.