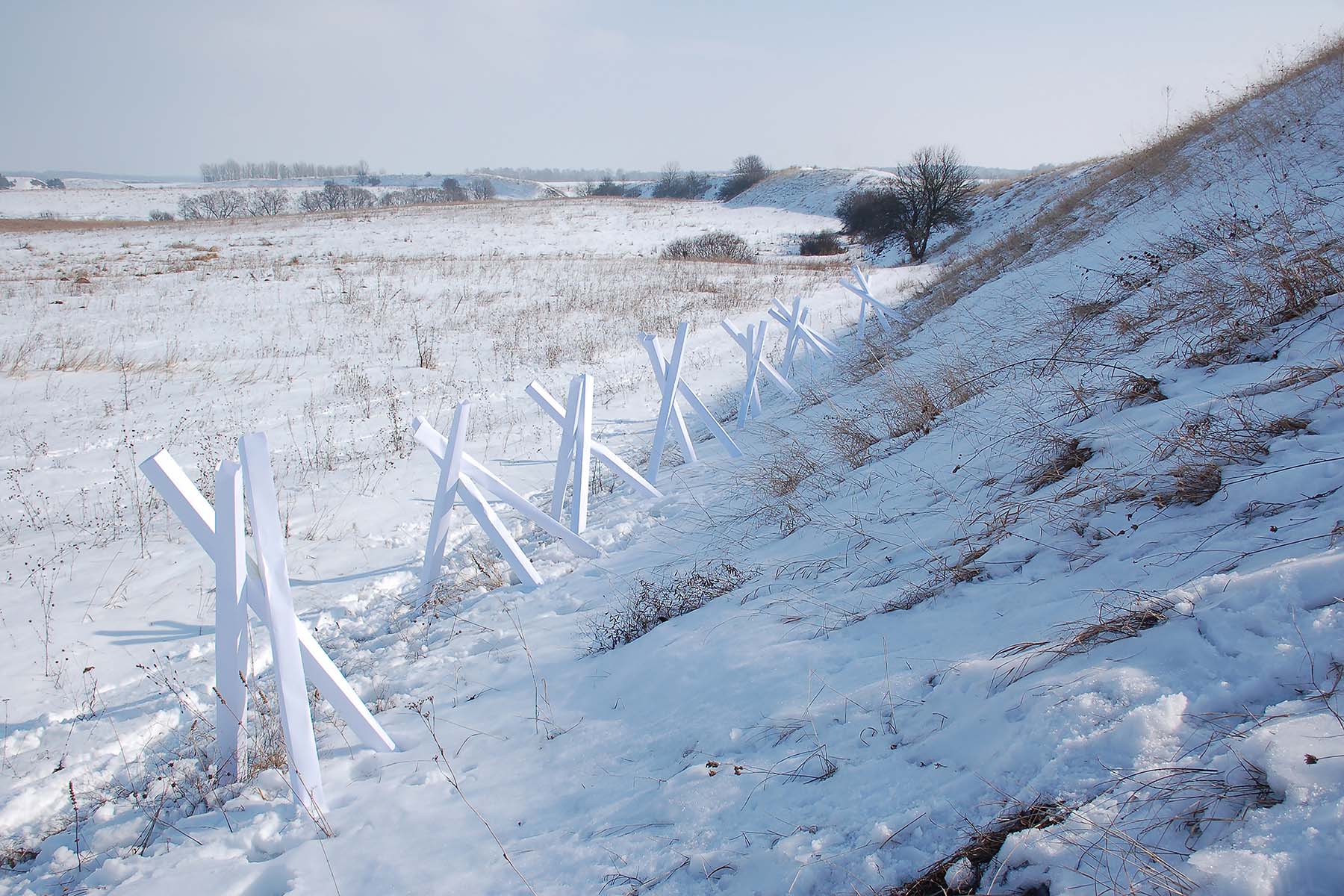 July 13-Oct. 28
Opening reception from 6 to 8 p.m. Thursday, July 13
---
This week, Florida State University's Museum of Fine Arts (MoFA) debuts an acclaimed exhibition that provides a paramount glimpse into the experience of Ukrainian women during wartime.
"Women at War" will be on display at MoFA July 13-Oct. 28, with an opening reception from 6 to 8 p.m. Thursday, July 13.
Curated by New York-based art historian Monika Fabijanska, the exhibit is on loan from the Fridman Gallery in New York and was done in collaboration with the Voloshyn Gallery, a prominent art gallery in Kyiv.
"We are excited to be able to share this exhibition with Florida State and the larger Tallahassee community," said Annie Booth, curatorial assistant at MoFA. "Through thoughtful curation and an emphasis on storytelling, Monika Fabijanska centers the harrowing war experiences of women in Ukraine, creating a space for our audience to bear witness and learn about the human aspects of conflict.
"Women at War" features works by leading contemporary women artists working in Ukraine and was listed among the 10 best art exhibitions of 2022 by The Washington Post and Frieze magazine.
"This exhibition provides a platform for women narrators of history and also examines gendered perspectives of war," Fabijanska said. "Many artists in this exhibition struggle with the notion of victimhood and pose the question, 'In what way do women have agency during war?'"
Several works were created immediately after Feb. 24, 2022, when Russia began the invasion of Ukraine, while others date from the eight years of war following the annexation of Crimea and the creation of separatist Donetsk and Luhansk "People's Republics" in Donbas in 2014.
"The exhibition offers an insight into Ukrainian and other Eastern European feminisms, which are significantly different from the Western mold," Fabijanska said. "It contributes to the discourse about how national identity is tied to the perception of women's role in society. There are parallels between the fight for Ukraine's independence and the fight for the equality of Ukrainian women."
Participating artists include Yevgenia Belorusets, Oksana Chepelyk, Olia Fedorova, Alena Grom, Zhanna Kadyrova, Alevtina Kakhidze, Dana Kavelina, Lesia Khomenko, Vlada Ralko, Anna Scherbyna and Kateryna Yermolaeva.
As part of the exhibition, the museum will host public programming including an artist talk, tours of the exhibition, and a conversation with the curator in the fall. Museum admission is free and open to the public.
For more information, visit mofa.fsu.edu.