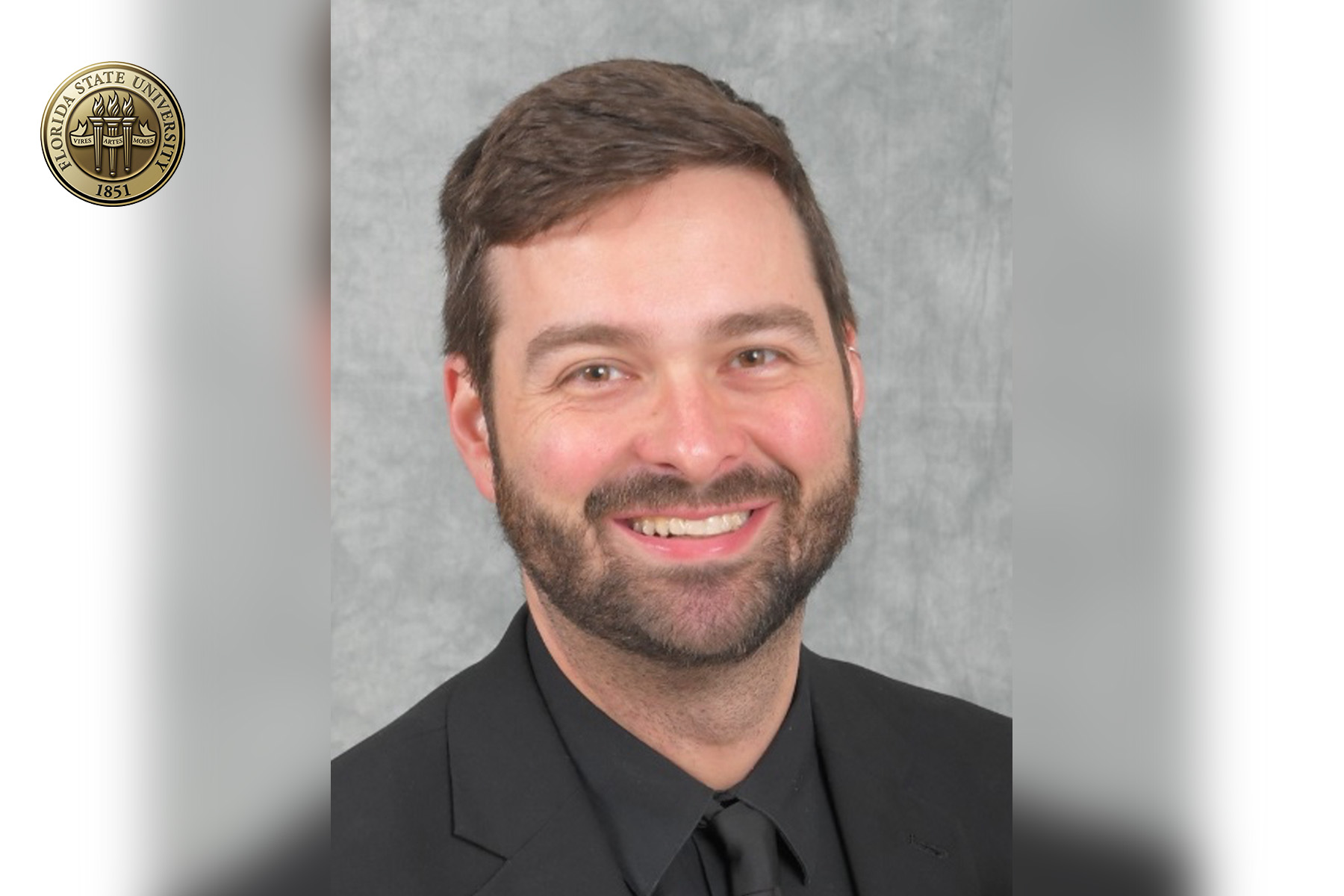 Opening Nights at Florida State University has selected the director of Leon High School's Marching Redcoats as this year's recipient of the 2023 Opening Nights Arts Advocate Award.
Presented by VyStar Credit Union, the Opening Nights Arts Advocate Award recognizes an exemplary educator from the Leon County School District. Lee Commander, an FSU alumnus and the band director at Leon High School since 2015, was selected for his strong commitment to high-quality arts education in the classroom.
"Mr. Commander not only possesses the qualities of an arts advocate, but he is also seasoned enough to know what works and where his energy is best placed," said Julie Hatfield, a Leon Band parent who nominated Commander. "Being an extraordinarily effective band director requires encouraging teens to commit to marching in the Florida heat, giving up fall Friday nights for games and Saturdays for fundraisers, and staying after school for rehearsals. It's remarkable to see students embrace his commitment to excellence."
Commander's dedication to his students goes beyond the classroom. He has reduced band participation fees by two-thirds over the past eight years, increasing access and opportunity for all students. With more than 200 students across all levels of development and a trend of year-over-year growth, his band program is the largest in Leon County Schools.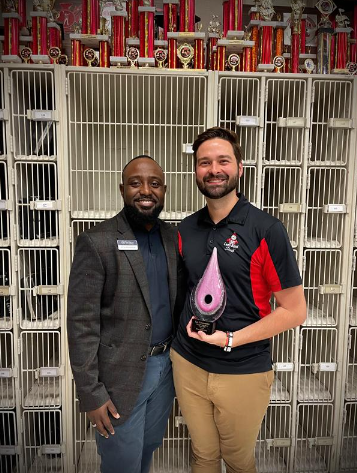 Inclusion is also essential to Commander's teaching philosophy. Early in his tenure at Leon High School, he implemented a music component in the Lions United program, an inclusive opportunity for students with intellectual and developmental disabilities and students from the general education population to learn collaboratively. He volunteered to lead it and drafted its curriculum, creating a unique model that continues to thrive at Leon and is being replicated across the region.
"Commander's commitment to his students is unparalleled," said Rocky Hanna, superintendent of Leon County Schools. "He understands that music is not just about hitting the right notes but also about connecting with others, expressing oneself, and building confidence, self-discipline and self-esteem. Nearly half of Leon High School's student population is enrolled in a music class, making it a key driver of music education in the district."
In addition to his role at Leon High School, Commander serves as the principal saxophonist for the Tallahassee Winds, a 75-member symphonic community band that performs four concerts per season. He also works closely with the Florida Bandmasters Association and the Florida Music Educators Association and is a sought-after pit musician for local musicals.
Through Commander's leadership, Leon High School's band program was named a Blue-Ribbon Program of Excellence Award Southeastern Regional Winner and National Finalist by the National Band Association in 2022. The symphonic band also earned the Otto J. Kraushaar Award during each year of his tenure and the Andrew J. Crew Award for earning superiors at state concert band assessments for five consecutive years.
Commander believed that a program of Leon's technical caliber and decades of proud history needed a scholarship component, and last year, with support from parents, alumni and the community, the band launched the Leon Band Scholarship Fund. They raised enough to open an endowment fund with the Community Foundation of North Florida, providing a way for fans of the Marching Redcoats to pay it forward to future students.
"Mr. Commander is an inspiration to his students and colleagues alike," said Jennifer Wright, director of Opening Nights. "His leadership, dedication and passion for music education truly make a difference in our community. The scholarship fund for graduating seniors that Mr. Commander dreamed of launching is now a reality."
Commander's passion for music education has led him to collaborate with fellow music educators within his high school, the county, region and state. He launched the Big Bend Marching Band Showcase, an annual opportunity for bands from 10 counties to perform and receive critical feedback before their formal Marching Performance Assessment. He also invites guest conductors to work with the symphonic band at least once annually to maximize student growth and performance.
Commander is highly involved with the College of Music at Florida State University, where he worked on the Board of Advisors for the College of Music and as marching coordinator and later staff manager for the Marching Chiefs. He was awarded the Manley Whitcomb Scholarship in 2010 for his efforts toward music education and a Medal of Honor from the Marching Chiefs.
"We would like to congratulate Lee Commander on being named the Opening Nights Arts Advocate Award recipient of the year," said VyStar Credit Union Vice President for Universal Retail Banking Miron Richardson. "VyStar values the important role that educators have in supporting students and building stronger communities. We are proud to recognize Mr. Commander for his commitment to music education, his students and the community."
As part of winning the Arts Advocate Award, Commander will receive a special ON in Class performance during the 2023-2024 school year, an Opening Nights Season ticket package valued at $1,000 and a Concierge Parking Pass.
Commander will be formally recognized at the Opening Nights 2023-2024 Season Announcement Party on Tuesday, Aug. 1, 2023, during which the full season lineup will be revealed.
For more information, visit openingnights.fsu.edu.