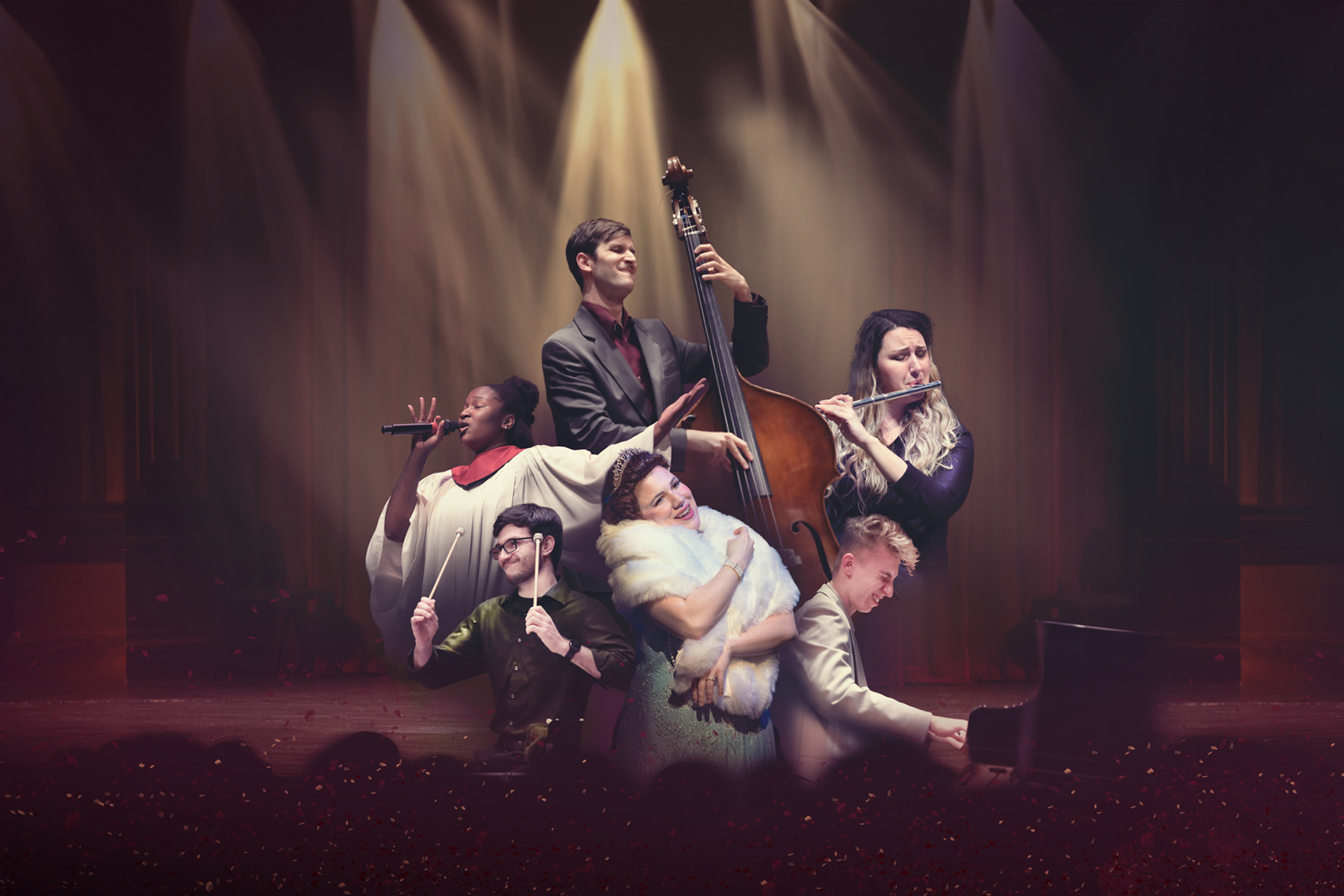 Florida State University's College of Music presents the 2023-2024 concert season with more than 30 performances from the college's ensembles and special guests.
Ticketed performances featuring College of Music faculty, students and special guests will open Sept. 15 and continue through June 1, 2024. Events will be held in either Ruby Diamond Concert Hall or Opperman Music Hall.
"The 2023-2024 concert season again offers our community the amazing opportunity to experience the highest level of professional performance from renowned guest artists and our own faculty in beautiful venues," said Gregory Jones, associate dean of outreach and engagement at the College of Music. "Concerts are open for everyone to attend at a very modest ticket price, and many are free."
Opening Sept. 15, the University Symphony Orchestra will perform the Shostakovich "Violin Concerto No. 1" and Brahms "Symphony No. 4." Opera lovers can look forward to Rossini's "Il Barbiere di Seviglia" (Oct. 26-29); Leoš Janáček's "The Cunning Little Vixen" (April 4-7); and Tom Cipullo's "Glory Denied" (May 31-June 1).
The University Singers, Chamber Choir, Philharmonia, Wind Orchestra, Symphony Orchestra, Wind Ensemble, Honors Jazz Combo and Jazz Orchestra will deliver performances throughout the 2023-2024 season that take attendees on a musical journey.
Fan favorites like the electric PRISM band concert and the Seasonal Celebration choral concert will return to Ruby Diamond Concert Hall in the fall, and the world music ensemble's Rainbow concert will be back in the spring.
New this year are Grammy Award-winning Orpheus Chamber Orchestra with acclaimed Japanese pianist Nobuyuki Tsujii (Jan. 22); and "Preview@FSU," an opportunity for students in the College of Music and the School of Theatre's joint Music Theatre program to showcase their skills during the musical "Show Me Eternity" (April 5-6) in the Conradi Studio Theatre.
The Housewright Virtuoso Series, a subset of the concert season featuring College of Music faculty and special guests, will include appearances by Grammy Award winner and College of Music Artist-in-Residence Ryan Speedo Green (Nov. 7); surf and instrumental rock guitarist Dave Wronski (Jan. 25); celebrated pianist Hung-Kuan Chen' (Feb. 19); and the Tallahassee debut of the Aizuri Quartet (Oct. 19). Admission to all Housewright Virtuoso Series events is free.
For more information and tickets, visit tickets.music.fsu.edu.