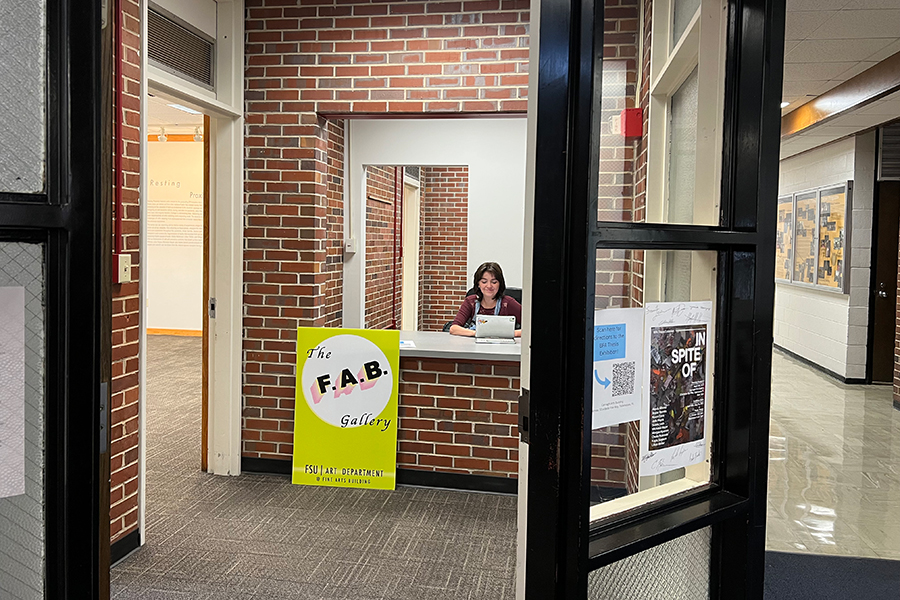 In 1971, Florida State University's Fine Arts Building became the home of the Department of Art, School of Theatre and Museum of Fine Arts. Now, for the first time since its construction, a new gallery space has been created to host student exhibits, thematic faculty shows and more.
The new Fine Arts Building (FAB) Gallery is located in the space once occupied by the college's dean's office.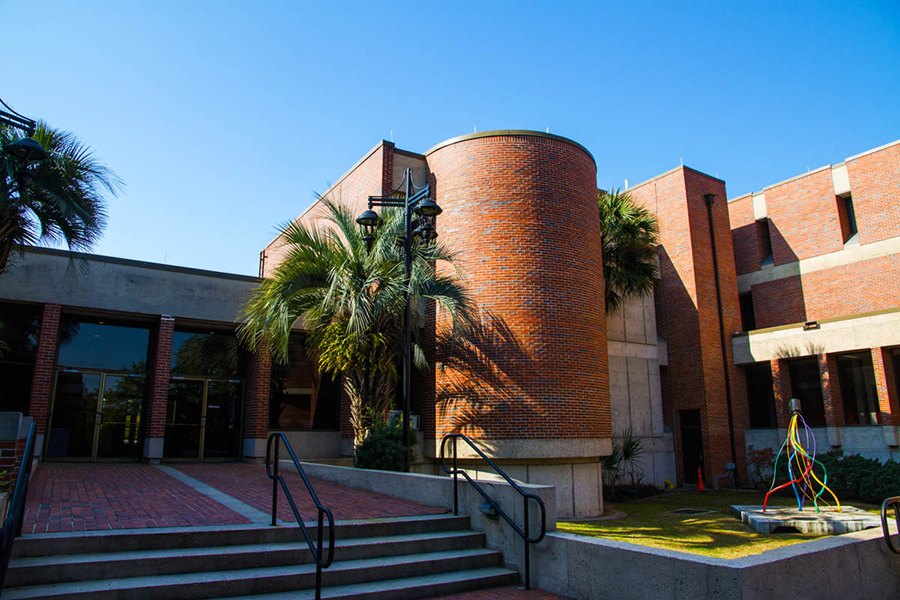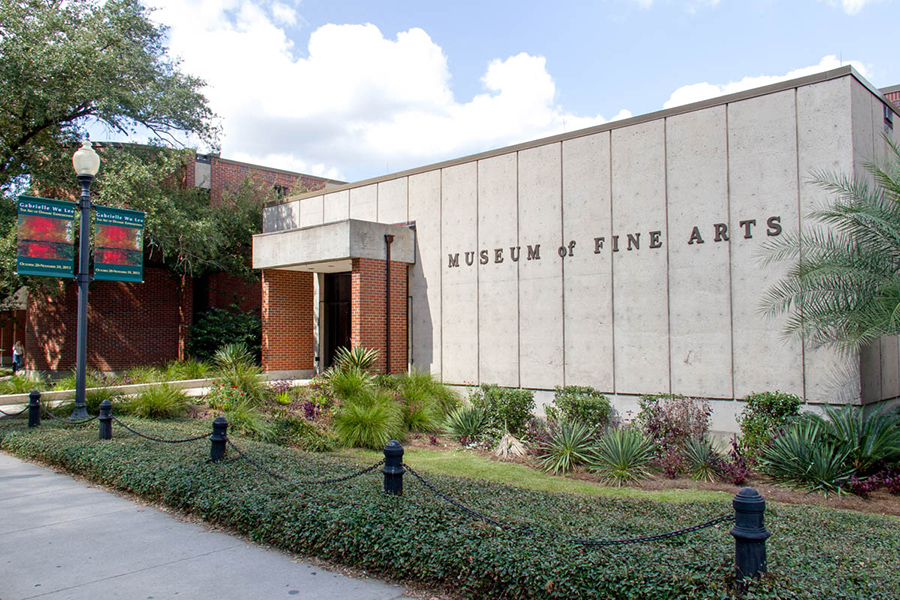 "This new space will bring the outstanding work of our art students and faculty members front and center in the Fine Arts Building, giving it the prominent presence it deserves," said James Frazier, dean of the College of Fine Arts. "It is important for us to do as much as we can to support the exhibition of art on campus, and we are all very excited to see the exhibits that will come to this space."
The FAB Gallery is currently hosting its inaugural exhibition, "Resting Proximity," which features selected artworks by graduating BFA studio art students and is on display now through mid-May. The works in this exhibit, curated by MFA student Chloe Sailor with support from Visiting Assistant Professor Katie Kehoe, reflect students' experiences navigating college life, including the challenges brought on by the pandemic.
"The FAB Gallery will serve as a place to showcase work by our incredibly talented students and faculty, as well as new opportunities for them to curate exhibitions and collaborate in exciting new ways," said Lilian Garcia-Roig, chair of FSU Department of Art. "It's a small space, but it will have a big impact."
The new gallery will complement the FSU Museum of Fine Arts, which is housed in the same building. While the Museum showcases a wide array of artist exhibitions from around the world, the FAB Gallery will primarily feature works by FSU Department of Art students and faculty.
The dean's office has been relocated to the Facility for Arts Research, located off campus on Sessions Rd.
For more information, visit art.fsu.edu.