The Florida State University College of Music and the University Musical Associates present the University Wind Ensemble concert featuring selections from George Gershwin, Claude Thomas Smith, Hirokazu Fukushima, John Mackey and more.
The concert will take place at 7:30 p.m. on Tuesday, Nov. 8, in Ruby Diamond Concert Hall.
"We are very excited to present what we feel is a concert program that combines the past, present and even the future of wind/band music," said David Plack, ensemble director. "This will be a concert for everyone that's not just exciting and fun music, but also very emotional."
The concert opens with Gershwin's "Cuban Overture." Gershwin, known for his jazz compositions, garnered inspiration for this piece from his travels to Cuba in 1932. During his time there, he became interested in the Cuban percussive instruments: maracas, bongos, claves and guiros, all of which can be heard in the overture.
Next up will be Rayburn Wright's "Shaker Suite." This piece is a new rendition of the classic tune "Simple Gifts" featuring the brass section of the ensemble.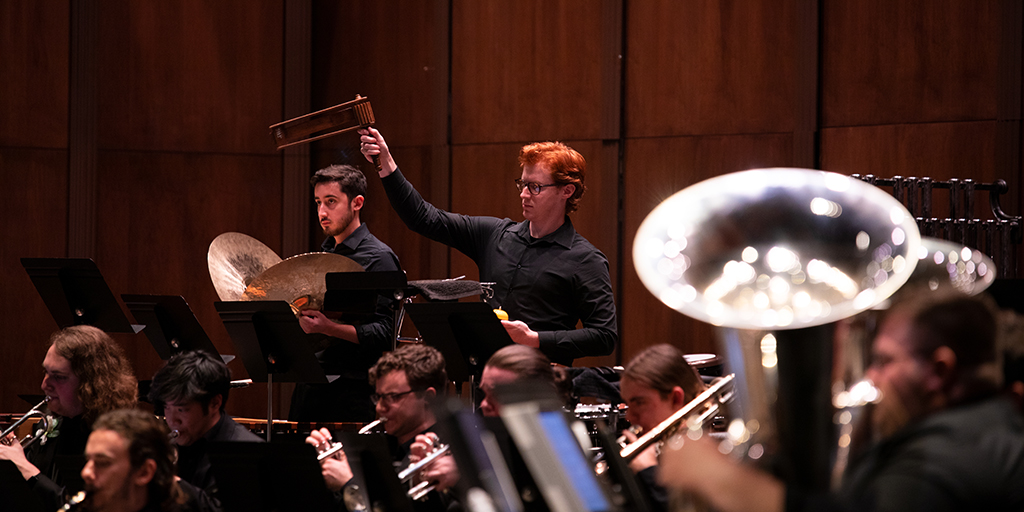 Smith's "Festival Variations" will precede the intermission. The United States Air Force Band commissioned and premiered this piece at the 50th anniversary of the National Association for Music Education.
"Claude T. Smith's 'Festival Variations' is sure to excite any audience with its exhilarating opening, powerful middle section featuring several soloists and an iconic ending," ensemble member Mark Stevens said. "It's sure to be a performance that all will remember."
Barber's "Overture to The School for Scandal" introduces the second half of the concert. Barber's first composition for a large orchestra is based on a play by Richard Sheridan, which centers around scandals and gossip.
Mackey's "Hymn to A Blue Hour" and Fukushima's "Eternal Memoir" (Saga of the Lucky Dragon) conclude an evening of diverse symphonic works.
To purchase tickets, visit tickets.music.fsu.edu.
This event will be live-streamed at wfsu.org/FSUmusic.