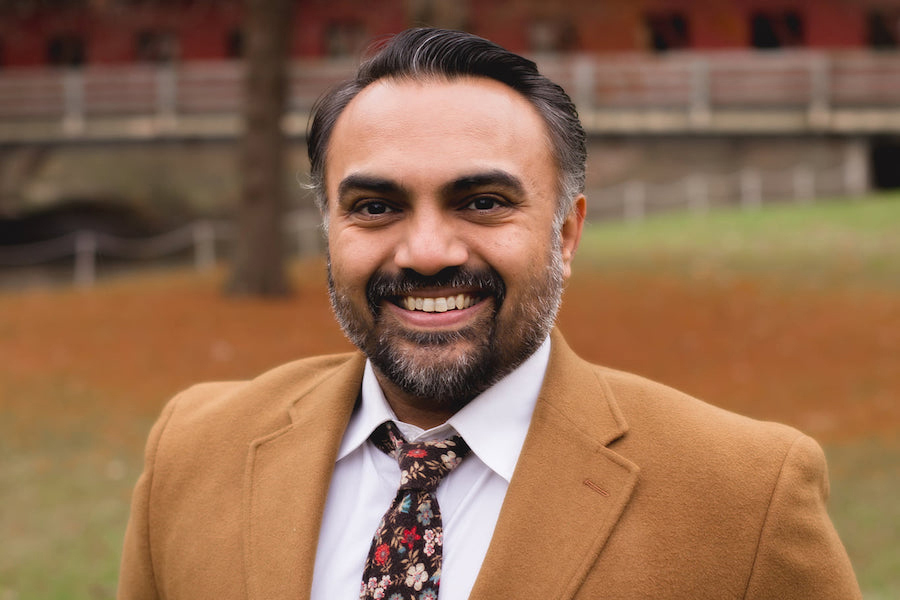 Along the northern coast of the Gulf of Mexico, communities from Texas to Florida are particularly at risk for coastal hazards, including hurricanes, tsunamis, coastal storm surges, flooding, sea-level rise and erosion.
Now, a Florida State University anthropologist is part of a team of researchers from five institutions across the country that will conduct fundamental research in support of holistic decision-making for historically underrepresented communities impacted by coastal hazards.
Jayur Madhusudan Mehta, an assistant professor with the FSU Department of Anthropology, is a co-principal investigator for the project, which is led by researchers from Texas A&M University.
The Focused Coastline and People Research Hub at Texas A&M will bring together communities, stakeholders and researchers as part of a five-year, nearly $4.2 million grant from the National Science Foundation. The grant is provided in conjunction with NSF's interdisciplinary research initiative, the Coastlines and People program, or CoPe.
"My role will be to lead community collaborations with the Chitimacha Tribe of Louisiana and the Alabama-Coushatta Tribe of Texas," Mehta said. "I will help facilitate meetings between the engineers, computer modelers and the tribal communities, and ensure that Indigenous voices and perspectives are a part of the scientific research process."
CoPe supports coastal research hubs studying complex interactions between coastal processes, human dynamics and the built environment, and its studies require a focused investment in novel, multidisciplinary science that engages diverse local stakeholders. The project was also endorsed by the United Nations Decade of Ocean Science for Sustainable Development.
Mehta said the diversity of the research team — which is composed of individuals from various personal and professional backgrounds — is one of its greatest strengths.
"Our work is remarkably transdisciplinary, wherein we are all learning each other's academic vernacular and methodologies to produce actionable science for the good of coastal communities," Mehta said. "Our goals are part of a truly applied scientific perspective, such that the research we undertake will have direct benefits to two specific Indigenous tribal communities on the Gulf Coast."
Maria Koliou, assistant professor in the Zachry Department of Civil and Environmental Engineering at Texas A&M, will serve as principal investigator of the Focused Coastline and People Research Hub.
"Through an integrative research approach, this focused hub will lead to the development of a framework that will quantify the interdependence between coastal hazards, built environment, geodemographics and social and cultural factors, thus enabling decision-making aimed at minimizing the socio-economic impact of coastal hazards to historically underrepresented communities," Koliou said.
Through fundamental research, the Focused Coastline and People Research Hub will build a digital community that will enable decision making for short- and long-term resilience actions through a new holistic perspective on diverse communities based on cultural and social aspects. Koliou said that's what sets the focused hub apart.
"This grant funding is the result of Maria Koliou's impeccable leadership and of scientists actively listening to one another across many different scientific and humanistic fields to create an approach grounded in community collaboration," Mehta said.
Through community events, surveys, roundtables and discussion forums, this project will identify critical community needs, priorities and concerns. Researchers also will work to determine critical issues, collect data and solicit expertise, develop and refine research and create evaluation metrics. The framework will be validated using data collected from tribal communities in the Northern Gulf Coast and cultural preservation sites through engaged research and experiential drills to understand, assess, measure and enhance resilience.
"We will document traditional cultural properties, historic sites and archaeological resources of value to these tribes, and work with the engineering team to model future impacts to these resources and how best to protect them from climate hazards," Mehta said.
Five researchers from Texas A&M — Petros Sideris, Siyu Yu, Anand Puppala, Jim Kaihatu and Michelle Meyer — and three researchers from other institutions — Stuart Nolan of Louisiana State University; Haizhong Wang of Oregon State University; and Andres Gonzalez of the University of Oklahoma — round out the team.
The team also will collaborate closely with the U.S. Department of the Interior South Central Climate Adaptation Science Center, part of a federal network of nine centers that work with natural and cultural resource managers to gather scientific information and build tools needed to help wildlife and ecosystems adapt to the impacts of climate change.