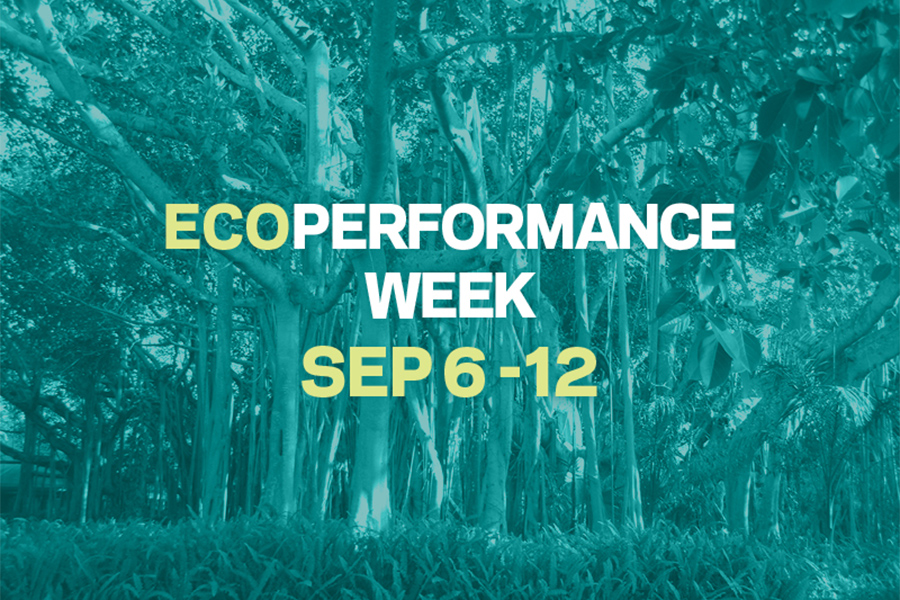 "Ecoperformance Week" will run from Sept. 6-12, 2021
The John and Mable Ringling Museum of Art will host a week of arts-driven events focused on conversations, performances, activities and films about ecology, climate, culture and environmental justice.
"As an arts institution in a region shaped by culturally diverse migration, agricultural and tourist economies and systemic racial inequality, The Ringling supports artists exploring stories at the intersection of climate change, sustainability and environmental justice," said Elizabeth Doud, Currie-Kohlman Curator of Performance.
The field of eco-performance looks at climate change and environmental justice as multifaceted environmental and social phenomena that can be transformed through cultural engagement.
For tickets and more information, visit ringling.org/events/series/ecoperformance-week or call 941-360-7399.
---
"Ludic Proxy: Fukushima"
Sept. 6, 2021
Set a few years after the 2011 earthquake and tsunami disaster in Fukushima, Japan, this film is a video adaptation of Brooklyn-based theater-maker Aya Ogawa's play "Ludic Proxy." The presentation, which runs about 35 minutes and is presented in Japanese with English subtitles, may be viewed anytime during the day.
All ticket holders will have access to an "on-demand" version, available Sept. 6-12, 2021. A link to this version will be sent out to all ticketholders upon purchase for viewing anytime within the broadcast dates.
"Performance and Environmental Justice: A Panel Discussion"
7:30 p.m. Sept. 8, 2021, via Zoom
This panel presents perspectives that elucidate and redefine environmental justice and how culture, performance and storytelling impact awareness and social transformation around these issues.
The panel is part of The Ringling's Art of Performance program where artists and collaborators share provocative and visionary thoughts and examples of this expanding landscape within performing arts.
The series will include two films that will be screened in the Historic Asolo Theater. Panel moderator: Elizabeth Doud, Currie-Kohlmann Curator of Performance.
"Trash Dance"
1 p.m. Sept. 9, 2021
"Trash Dance" follows choreographer Allison Orr as she finds beauty and grace in garbage trucks and in the unseen men and women who pick up our trash.
"Waste Land"
6:30 p.m. Sept. 10, 2021
Filmed over nearly three years, "Waste Land" follows renowned artist Vik Muniz as he journeys from his home base in Brooklyn to his native Brazil and the world's largest garbage dump, Jardim Gramacho, located on the outskirts of Rio de Janeiro. There he photographs an eclectic band of "catadores" — self-designated pickers of recyclable materials. The film will be presented in Portuguese with English subtitles.
"Decolonizing Theatre Basics with Groundwater Arts"
Sept. 11, 2021, via Zoom
"Decolonizing Theatre Basics with Groundwater Arts" will examine the nuances of colonization (classic, settler and neocolonialism) and how they intersect with how we live and work. The workshop will entail both active and passive activities, videos and discussions, creating radical access points for everyone of all levels to leave empowered.
---
The John and Mable Ringling Museum of Art
The Ringling is a preeminent center for the arts, history and learning that is dedicated to bringing the past and contemporary culture to life through extraordinary visitor experiences.
A place of exploration, discovery and respite, The Ringling's campus in Sarasota, Florida – which includes the Museum of Art, the Circus Museum, a historic mansion, an 18th-century theater and bayfront gardens – is listed on the National Register of Historic Places.
As the State Art Museum of Florida and part of Florida State University, The Ringling fulfills an important educational mission. The Ringling offers formal and informal programs of study serving as a major resource for students, scholars, and lifelong learners of every age within the region, across the country and around the world.