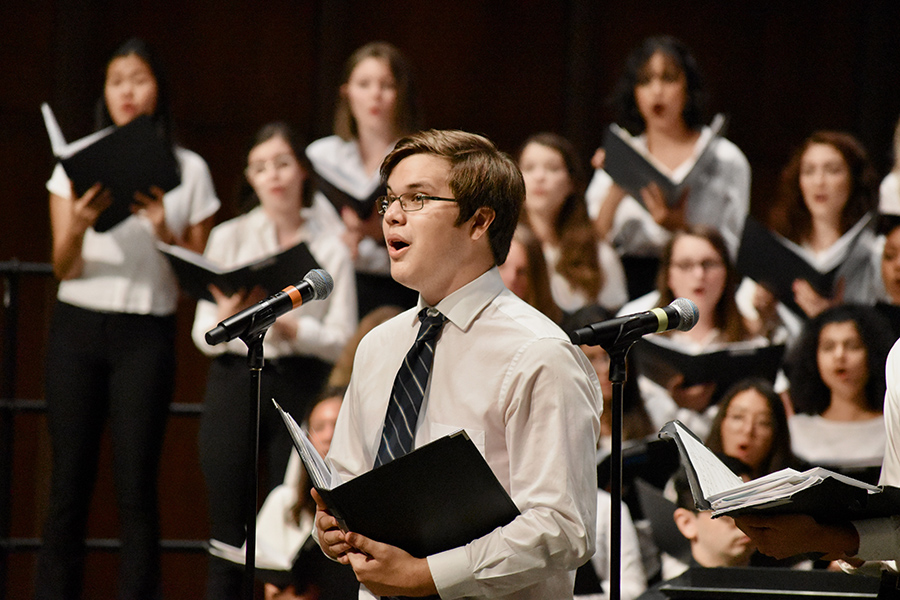 Florida State University's College of Music will host its 80th year of music camps this summer, one of the country's oldest and largest summer music camp programs.
"For 80 years, the FSU Summer Music Camps program has been an important tradition that encourages students to visit our beautiful campus while working with world-class music educators," said Todd Queen, dean of the College of Music. "It is no surprise that the majority of students who attend music camps select FSU as their college of choice. We are honored to continue this important legacy."
Since 1942, the camps have offered 14 summer music experiences in band, orchestra, jazz, guitar, choral, chamber music, piano, elementary music, and marching band/color guard. More than 1,400 students come from around the world to meet FSU instructors, perform, learn and grow as musicians, and gain first hand knowledge of the student experience on FSU's campus.
The program is led by Steve Kelly, a professor of music education in the College of Music, who has been the director of the camps for 18 years.
"FSU Summer Music Camps are a Tallahassee and FSU tradition," Kelly, said. "They are recognized internationally for their high-quality music experiences and diversity. This summer, we are returning to a face-to-face camp experience, and the excitement among our staff and future campers is the highest I have ever experienced!"
Camp instructors come primarily from the internationally recognized FSU College of Music faculty and its graduate students. More than 70 percent of the eligible students who have attended the camps eventually enroll at FSU in majors across the university.
Registration for all camps is now open.
For information, visit https://music.fsu.edu/summermusiccamps.