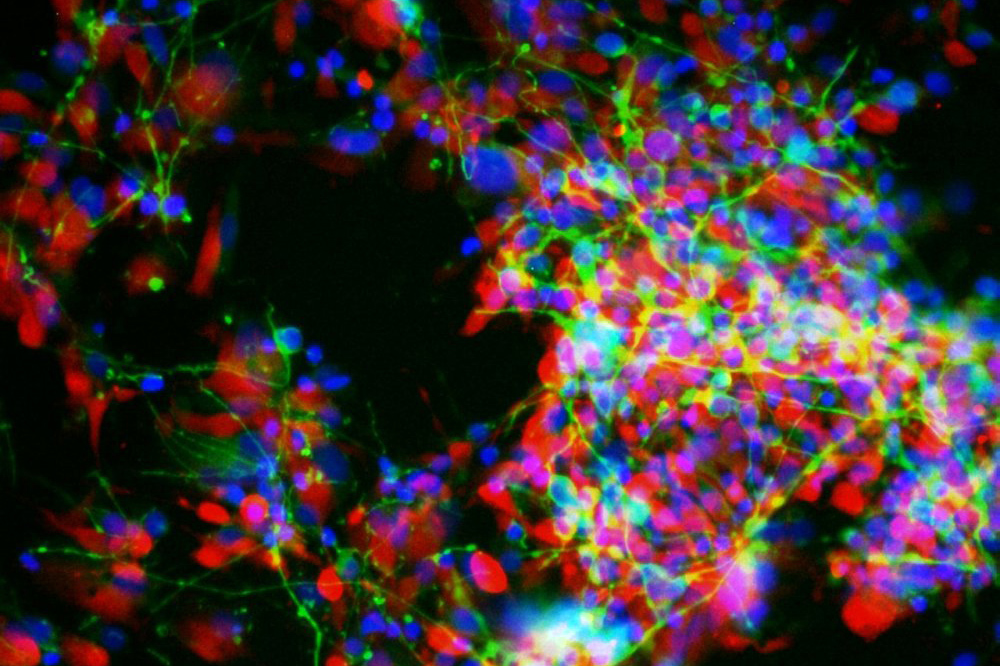 Florida State University's Graduate Women in STEM organization will present the seventh annual "Art in STEM" exhibit April 9, again using a virtual platform to invite viewers from across Florida, the U.S., and the world to experience the intersection of art and science, technology, engineering and mathematics.
This exhibit provides a creative outlet for the Florida State community to explore the beauty and artistry of science. It also helps bridge the gap between scientific discovery and popular interest by making sophisticated science accessible to a broader audience.
"Art is an excellent medium for the expression of STEM research," said Cera Hsu, a doctoral candidate in chemistry and vice president of FSU's GWIS group. "Presenting an aesthetic view of complex scientific processes helps our community appreciate research done at the university and become more engaged and informed about the different STEM fields."
Graduate and undergraduate scientist-artists from chemistry and biochemistry; biological science; earth, ocean and atmospheric science; and physics contributed 23 artworks to this year's exhibition. Pieces on display were created and captured using various scientific and photographic techniques and range from chemical reactions to nature photography.
"'Art in STEM' is a unique way to showcase the creative side of science," said Judy Clark, a doctoral candidate in chemistry and research assistant at the Shatruk Research Group. "It is necessary to take a step back and submerge yourself in a project in a way that doesn't revolve around data but instead reminds you of why you started the project, to begin with. It is inspiring."
Since its debut in 2015, "Art in STEM" has been a springtime staple in Dirac Science Library, where the lively artworks captured the curiosity of visitors and students moving through the building's main floor. The physical exhibition gave FSU's STEM-focused students a chance to express their creativity. The exhibition's opening reception was a place for scientist-artists to meet and connect with people outside their areas of study.
However, because the exhibition was location-specific, it largely flew under the public's radar until 2020, when COVID-19 restrictions limited in-person events, and the event moved online. The success of that first virtual exhibition and the increased reach of its viewership inspired GWIS organizers to stick with the digital format for 2021.
"Moving the exhibition online made sense for where things stood with the pandemic in March 2020 but choosing to keep it online once in-person events resumed this spring was very much in line with the mission of 'Art in STEM.' That accessibility aspect drives everything we do," said Zeljka Popovic, GWIS president, a doctoral candidate in chemistry and graduate assistant at the National High Magnetic Field Laboratory.
The exhibition's signature image "Brain Organoid in a Test Tube," by chemistry graduate student Timothy Hua, depicts a human brain model that will improve understanding and treatment for an aggressive type of pediatric cancer. The stains used to detect and identify cells render the model in a stunning kaleidoscope of colors.
The 2021 "Art in STEM" exhibition is on view now at fsudrs.github.io/artinSTEM/.
Members of the FSU community and the public are invited to vote for their favorite artwork to win the People's Choice Award. The winning artist will receive a prize basket courtesy of exhibition sponsors.
"Art in STEM" is a collaboration among the FSU Graduate Women in STEM, the FSU Office of Digital Research and Scholarship, and the FSU College of Arts and Sciences.
Viewers who missed out on the 2020 exhibition can still browse those artworks at fsudrs.github.io/artinSTEM/past-exhibits/.