When Marcos Colón, a Florida State University Department of Modern Languages and Linguistics postdoctoral scholar and documentary filmmaker, set off on a research trip to the Amazon at the beginning of March 2020, his plan was to finish a documentary in progress about environmental issues in the world's most biodiverse location.
What he experienced instead forced him into situations that supplied a previously unseen look at the lives of individuals experiencing food insecurity amidst the bounty of the Amazon. Colón documented the experience in photographs, which comprise a new virtual exhibition on view now, "Amazonia Hunger — An Invisible Vantage Point of the Pandemic."
"I will never forget the conversation I had last March with Rafael, a fisherman from the banks of the River Solimões, in the small and isolated town of Tabatinga, Brazil," Colón said. "His words still haunt me: 'In the Amazon, if COVID-19 doesn't kill people, hunger will.'"
The coronavirus pandemic was starting to make headlines around the world. Colón was visiting several riverine communities around Iquitos, Peru, when the country's president declared a state of emergency and closed the country's borders March 15.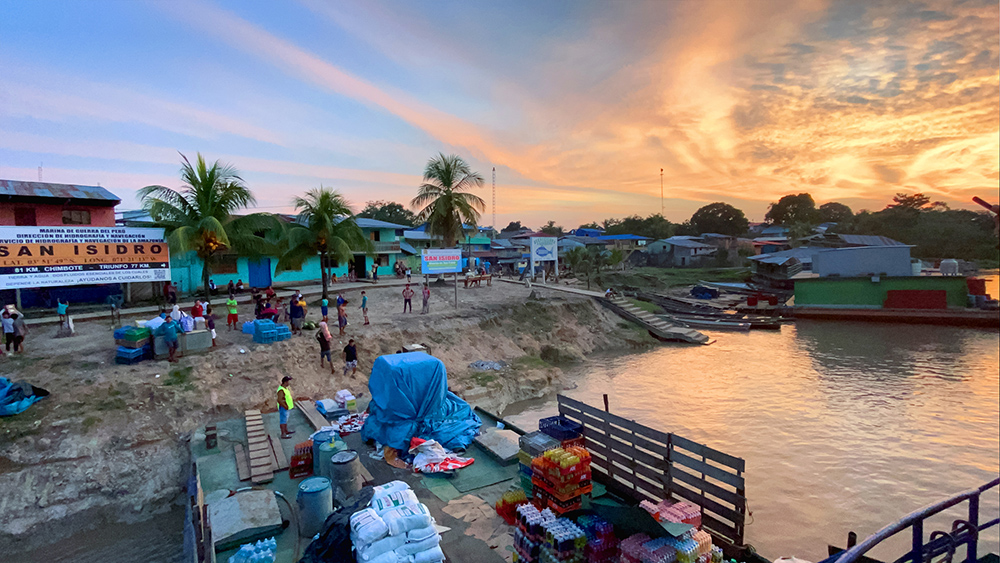 Tourists were given fewer than 24 hours to leave Peru. Colón, who is Brazilian-American, worked quickly to book tickets and raced to the airport in the small Peruvian town of Caballococha. When the scheduled flight was canceled due to poor weather, he and his cameraman ran to the Iquitos Pier in hopes of catching a boat slated to leave that evening.
"The main roads were closed by the local police, and the traffic was even more manic than usual," he said. "We arrived at the pier before 7 p.m., but the boat was already full. There were more than 600 people crammed into a boat with a capacity of perhaps 300."
Colón sought assistance from the Brazilian consulate in Iquitos and, just three days later, he and a group of fellow Brazilians embarked on a private cargo boat headed for the town of Tabatinga, situated near Brazil's border with Peru and Colombia. The boat's main mission, however, was the distribution of food supplies to villages along the Amazon River.
"We stopped in the small 'towns' of Pebas, Nuevo Pebas, Cochiquinas, Alto Monte, San Isidro, San Pablo, Caballococha and Santa Rosa," Colón said. "The Bora, Huitoto, Tikuna, and other ethnic groups inhabit these riverine communities. In all of them, I was able to witness an Amazon that had previously been invisible to me."
Villagers have come to rely on the cargo boat for supplies of everything from rice, beans, flour, eggs, fruits and vegetables, water and soft drinks to building materials, tile, clothing, furniture and more. Beyond the well-known seasonal shortages of regional staples, some products do better only when the Amazon's waters recede such as eggs, turtles, watermelons and beach beans.
In addition, the displacement of landless people from the south and southwest into the Amazon — political refugees from Venezuela and Haiti and those fleeing other catastrophe — has altered traditional riverine community relationships and introduced varied eating habits, both of which are aggravated by COVID-19.
"These populations do not know how to plant and harvest crops in the forest unless it has previously been cleared and burned," Colón said. "The cargo boat is greeted by the riverine communities as an abundant supply of everything the forest can no longer give them. One of the captains said to me, 'I've been doing this for 30 years and these villages aren't what they used to be. Now you see the river, but that's it; there aren't any fish.'"
Market conditions in the deep Amazon are difficult for outsiders to comprehend and reflect a long history of extractivism, the process of extracting natural resources from the Earth to sell on the world market. Fordlândia, the Amazon rubber venture made infamous by Henry Ford, has been supplanted by the soybean industry.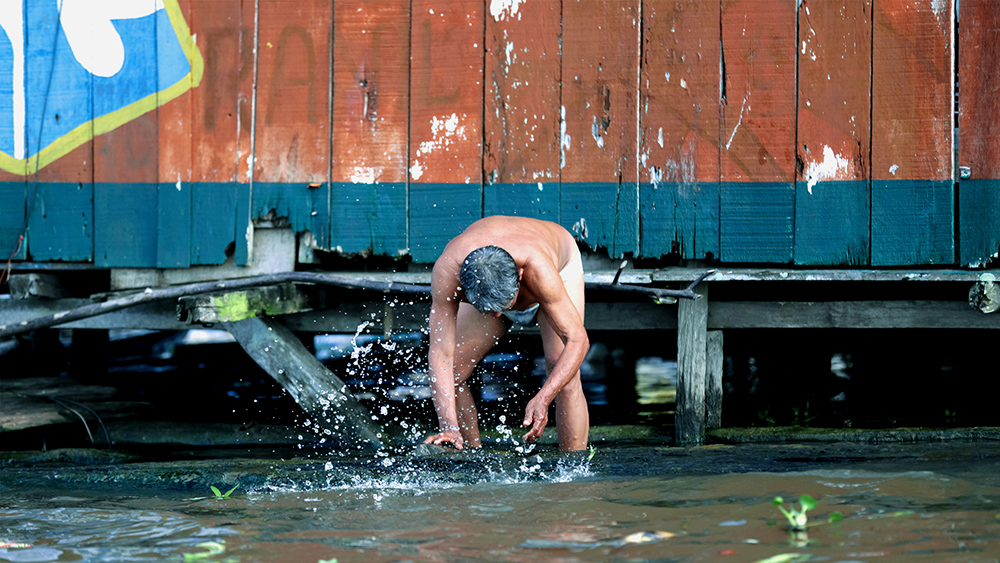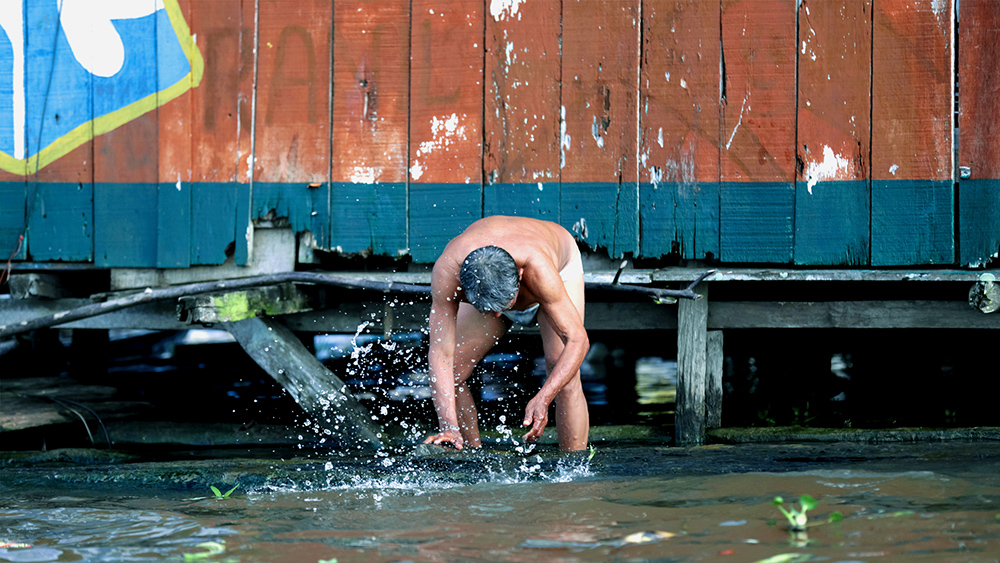 The soybean industry goes beyond Fordlândia's productive structure and operates within the global economy, which means stock market impacts bankrupt local initiatives, exclude local competition, and destroy natural resources, Colón explained.
Riverine communities in the upper Amazon are unable to produce their own food, largely because they do not have access to land ownership for the means of productive agriculture, and they do not use paper money. The traditional method of preparing land for agriculture — burning and clearing — has also been prohibited as a result of environmental legislation.
"Only the most isolated Indian fishing communities are able to maintain their subsistence way of life," Colón said. "The practice of gathering food has also been affected by controls on land use. Hunting, which is seasonal, is also impossible during the period between harvests, due to the river's flooding."
Acquiring new food products, primarily chicken, pasta, beans, dried salted meat and rice, has led riverine communities to depend on wholesale and retail trade, which spawns increased boat traffic that puts pressure on native fish populations and increases pollution.
"Dependence is nothing new, but it is increasing with the availability of more goods and regular supply. In other words, traditional activities are replaced with market relations, no longer dependent on nature but on trade routes," Colón said. "But the dependence is magnified by COVID-19's threat to the cargo boat's operations and its steady flow of supplies to the Amazon's villages."
About the exhibition 
"Amazonia Hunger — An Invisible Vantage Point of the Pandemic" is a collaboration between the Florida State University Office of Digital Research and Scholarship and the FSU College of Arts and Sciences.
About the artist 
Marcos Colón earned his Ph.D. in Cultural Studies from the University of Wisconsin at Madison and leads the Portuguese program at the Department of Modern Languages and Linguistics at Florida State University. He is the director of the documentary "Beyond Fordlândia."