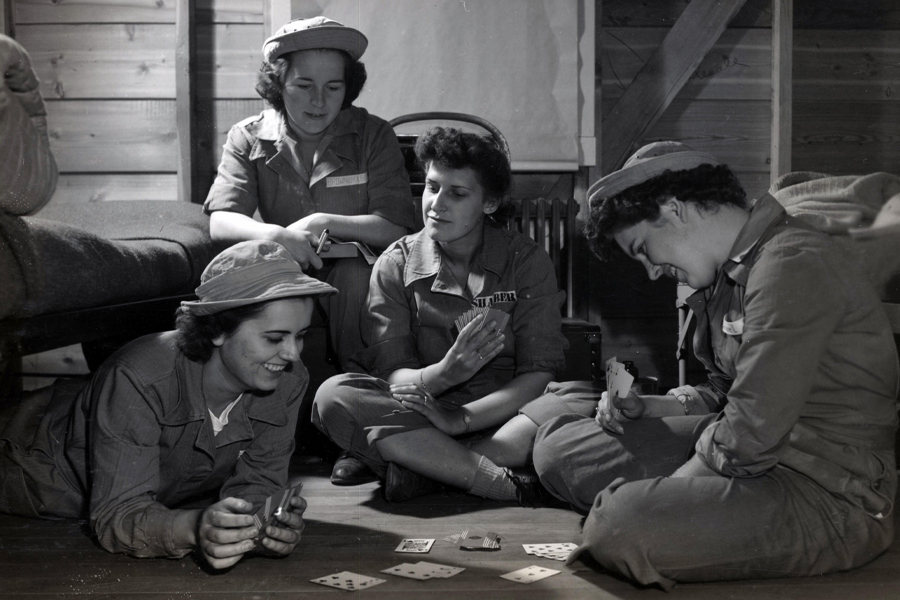 A Florida State University-produced documentary will explore the contributions of a Women's Army Corps photographer during World War II.
"Charlotte Mansfield: A Woman Photographer Goes to War" uses unpublished military photographs and personal correspondence from the Institute on World War II and the Human Experience at Florida State, as well as expert and family interviews, to tell the story of Mansfield's experiences during the war.
The documentary premieres at 9 p.m. Monday, July 20, on WFSU and will also screen at 3 p.m. Friday, July 24. Following the broadcast, the film will be available on the WFSU streaming platform.
Mansfield served as a photographer and photo analyst in the Women's Army Corps, a U.S. Army organization formed to allow women to serve in the military and make more resources available in the war effort.
Popular World War II narratives often overlook the many contributions of women's military divisions, often reducing women's role during the conflict to "Rosie the Riveter" narratives on the home front, said Associate Professor of Media and Technology Brian Graves, who directed the documentary.
"Not only did Mansfield have a great eye, but her photos and personal writings provide an extraordinary glimpse into how women navigated their new roles in the military," Graves said. "I hope our film can help to expand public memory of women's roles and contributions during the war."
Undergraduate students in the university's Digital Media Production Program, graduate students in the College of Communication and Information and student researchers and archivists at the institute worked together to complete the project.
"In addition to highlighting Mansfield's service, this documentary also underscores the role of the Institute on World War II and the Human Experience in providing experiential learning opportunities to students," said G. Kurt Piehler, the institute's director. "Students were involved in every stage of this production, beginning with preserving and cataloguing Mansfield's photographs and papers that are part of the institute's collections all the way through to the completed project."