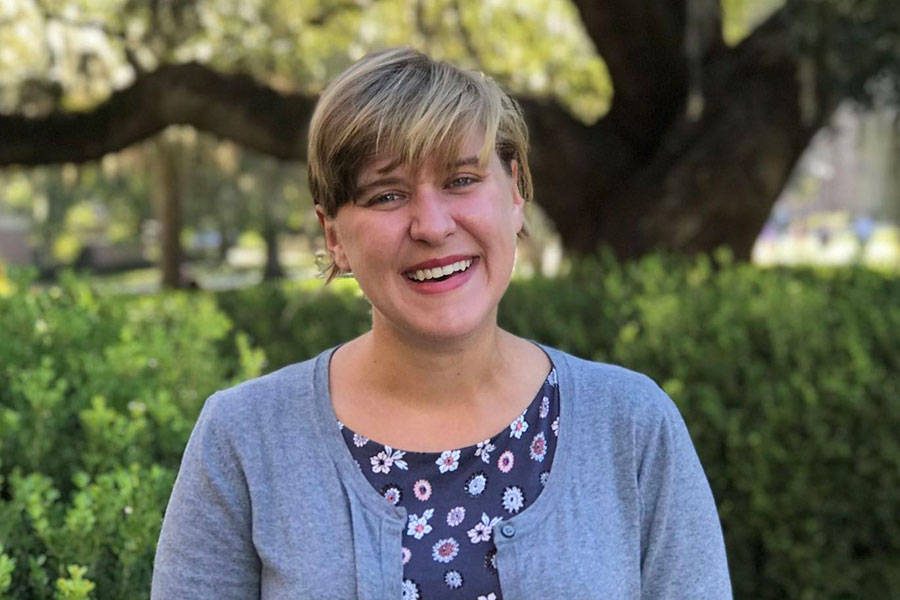 A Florida State University team of researchers has received a grant from the National Endowment for the Humanities (NEH) to determine what a data repository for a specific subset of the humanities might look like.
The grant will fund the project "Data Repository Infrastructure for Prosopographic Data," which proposes a three-day working meeting to convene experts in repositories, humanities data and prosopographic research. The workshop will take place in Fall 2020 at Florida State University.
"This is an important and exciting time for data sharing in the humanities," said Sarah Stanley, a digital humanities librarian at FSU and the project director. "I'm so grateful to the NEH for giving me this opportunity to explore how digital humanists can build shared platforms for research."
Along with Stanley, the project members are: Tarez Samra Graban, associate professor of English at FSU; Judith Pascoe, the George Mills Harper Professor of English at FSU; Will Hanley, associate professor of history at FSU; and Bryan Brown, a developer within FSU Libraries.
Prosopography is an investigation of the common characteristics of a historical group by means of a collective study of their lives through social and family relations and careers. The goal of prosopographic research is to learn about patterns of relationships and activities through the study of collective biography.
Unlike STEM and social science disciplines, which have subject-specific data repositories, humanists often need to store data in ways that decrease the discoverability and usability. Much research in the humanities requires the sharing of supplemental, plaintext data. Researchers who use prosopography need to consider how to publish versions of their datasets so that they are discoverable, citable and reusable.
The grant will fund a three-day meeting of invited researchers, librarians and technologists to determine the requirements for creating a digital prosopographies data repository. Participants will discuss the challenges and requirements for creating a prosopographical data repository and evaluate different data repository platforms.
After the workshop, notes from the meeting will be edited into a formal set of recommendations for creating a prosopographical data repository.
"I hope that this grant will provide us with some guideposts for how to support humanities research at the institutional level," Stanley said. "Many institutions have research repositories, like FSU's DigiNole. Going forward we can leverage these existing platforms for scholarship sharing and expand their capabilities to cover humanistic data."
The project started as a result of the Demos Project for Studies in the Data Humanities at Florida State University, a collaborative research endeavor that brings together humanists from various disciplines to interrogate how people and communities are represented in data. The Demos Project received seed funding from the FSU Office of Research in 2018.
Created in 1965 as an independent federal agency, the NEH supports research and learning in history, literature, philosophy and other areas of the humanities by funding selected, peer-reviewed proposals from around the nation. Additional information about the National Endowment for the Humanities and its grant programs is available at www.neh.gov.