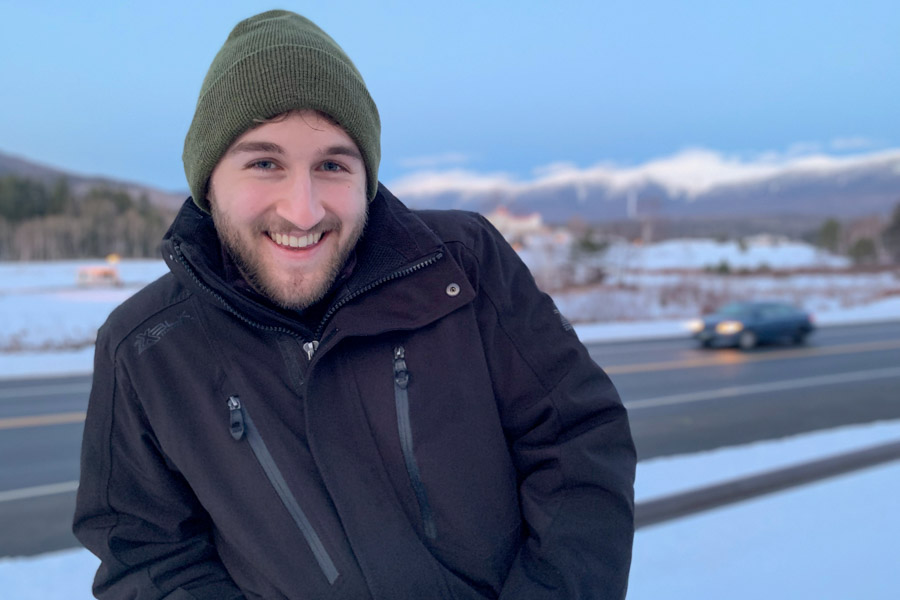 A Florida State University film student has won a prestigious award from the Television Academy Foundation for his documentary about a Florida woman who lives with a bionic arm and considers herself a human cyborg.
Chris Violette, a junior in the College of Motion Picture Arts, was named the winner of the Loreen Arbus Focus on Disability Scholarship — a $10,000 cash award presented to one student nationwide as part of the annual College Television Awards.
Violette produced and directed an eight-minute documentary, "Woman of Steel," featuring Ashley Mae Sherman of Seminole County.
"I owe this award to my film school peers for their constant support and feedback and to Ashley for the vulnerability and authenticity she put forth when we shot this," Violette said. "I'm very excited to represent the FSU film school community, and Ashley, when I head to Los Angeles for the Television Academy Foundation's College Television Awards."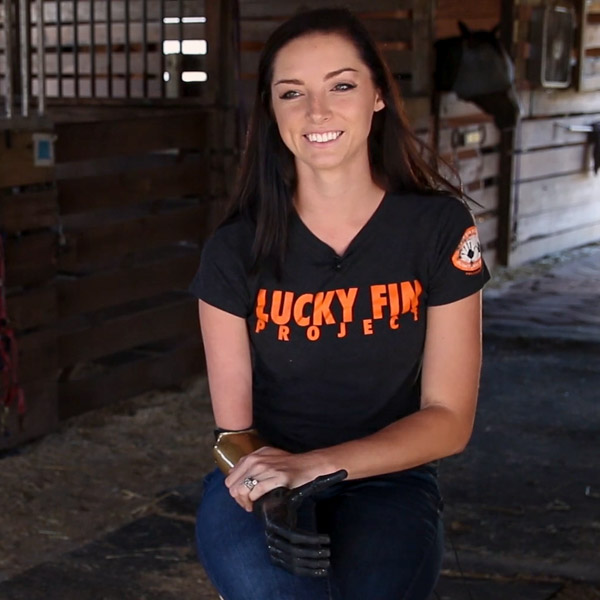 Sherman, born without the lower half of her right arm, now uses a prosthetic limb that looks like a natural hand. It operates with motorized fingers that bend at the joints and are able to grasp objects with varying amounts of pressure.
Violette's short film poignantly illustrates the challenges, heartbreaking humiliation and outright bullying Sherman experienced growing up, as well as her victories.
"(Children) would go on the playground and when I would go with them, they would always leave the playground," Sherman recalled in the film. "There was a guy who I had a crush on who told me he would date me if I had another hand."
Now she sees herself as a confident role model who hopes to inspire others.
"If one limb-different kid can see me … scuba diving or horseback riding … that means the world to me," she said. "I wouldn't want to be born any other way, honestly. Having a limb difference has helped my life for the greater good. I wouldn't change it for the world."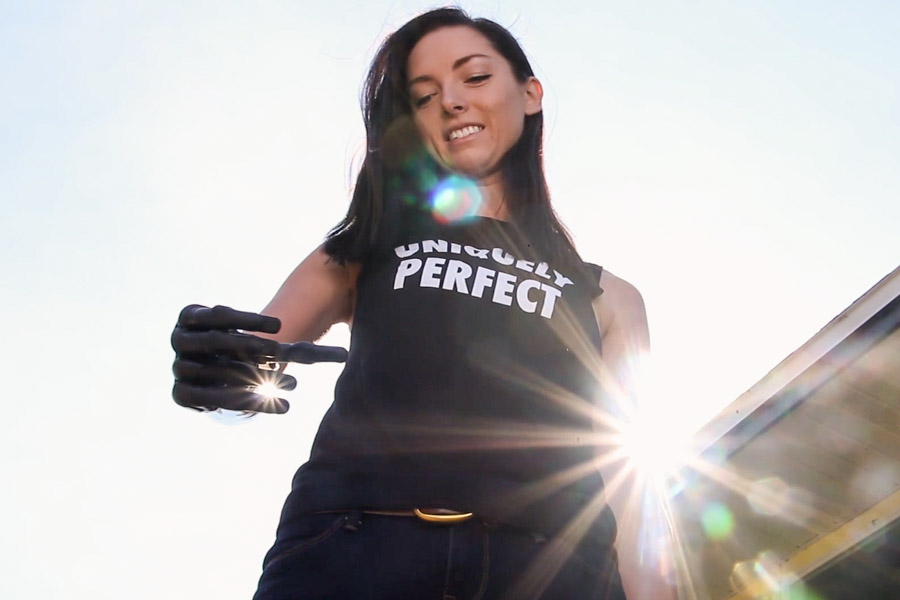 Violette said he was immediately drawn to Sherman's story because he always had a fascination with the rapid pace of technological change.
"My passion grew to tell her story of courage and perseverance," Violette said. "I also wanted to create a film that contributes to the dialogue about how our relationship with technology is dramatically evolving."
The 39th College Television Awards, designed to emulate the Emmy Awards, received more than 600 entries from students at 174 colleges across the country. The productions were judged by members of the academy.
"Our goal with the College Television Awards is to honor exceptional student-produced work and leverage our platform to highlight the next generation of creators and executives within the industry," said Madeline Di Nonno, chair of the Television Academy Foundation.
The Loreen Arbus Focus on Disability Scholarship offers national recognition to an artist with a disability or recognizes a student-produced project that best portrays disability-related issues.
"There is nothing more important to me than promoting and supporting talent whose work sheds light on people with disabilities, helps emerging artists gain recognition and increases visibility for artists with disabilities," said Loreen Arbus, president of The Loreen Arbus Foundation.
Violette will be honored at an awards ceremony in North Hollywood, California, March 16.