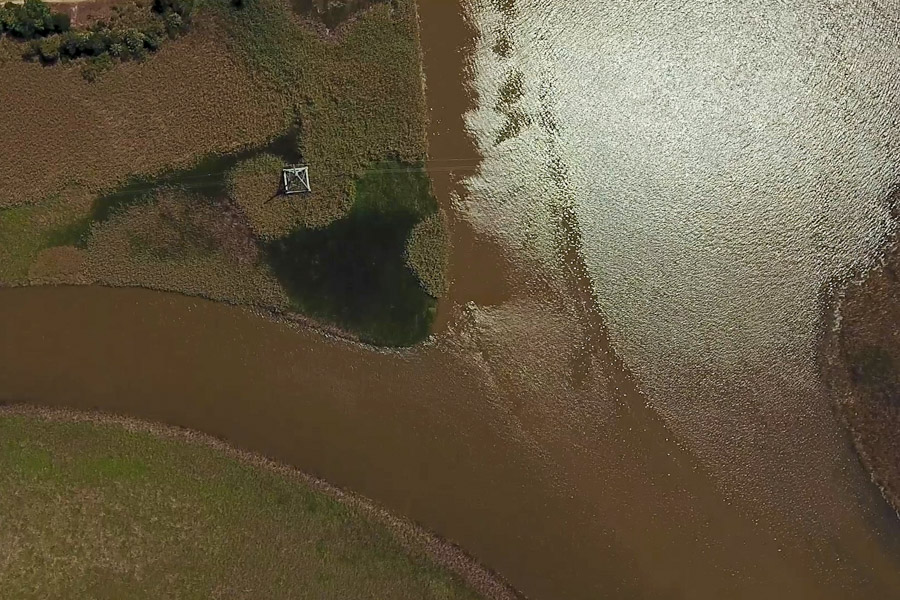 A powerful new film produced by Florida State University students, spotlighting a critically endangered river system near Tallahassee, premieres at 5 p.m. Tuesday, Oct. 23, at FSU's Student Life Cinema.
The one-hour documentary, "Stories from the Apalachicola: An Endangered River," focuses on impacts of a decades-old battle over water between Florida, Georgia and Alabama. The film shows how competing cultures and economies, government policy, and changing ecology, have all negatively affected the lives of people living downstream in the Apalachicola River basin in North Florida.
Andy Opel, a professor in FSU's College of Communication and Information, organized coursework for the Apalachicola River Project in spring 2017, so students in four departments could work together on an interdisciplinary effort providing valuable hands-on experience.
"I'm very excited about the film," Opel said. "The project is a great example of academic collaboration and community engagement. The film focuses on people's connections to the Apalachicola River and sheds light on the ways it has impacted them."
Students in Digital Media Production, Media and Communication Studies, English and Environmental Science and Policy partnered with Apalachicola Riverkeeper, a nonprofit group dedicated to preserving and restoring the Apalachicola River, its bay and watersheds. The group provided boats and kayaks so students could navigate the river to collect water and soil samples, record video and write stories about the effects of reduced water flow on the oyster industry, fishing and the delicate ecosystem.
"It's fascinating to see the interactions between saltwater and freshwater," Opel said. "The barrier islands hold freshwater in Apalachicola Bay and produce an incredibly productive ecology for oysters and major game fish like snapper and grouper. They all start their lives back in those marshes and the low salinity helps keep predators out. It's an interesting ecology that creates impacts far out into the Gulf of Mexico."
After its Tuesday premiere, "Stories from the Apalachicola: An Endangered River" will make its broadcast debut on WFSU at 8 p.m. Thursday, Oct. 25.