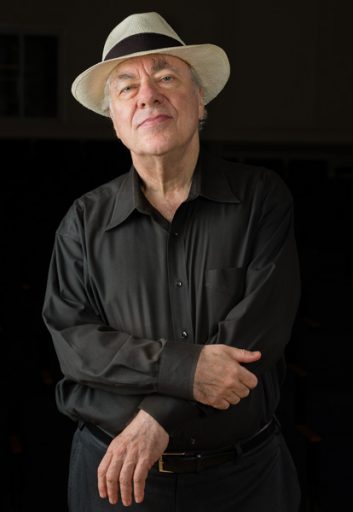 An internationally renowned pianist will perform recitals and teach classes at Florida State University.
Richard Goode, a Housewright Eminent Scholar, will lead three events at the College of Music. He has performed with prominent orchestras in recital venues throughout the world and earned critical acclaim for his interpretations of classical- and romantic-era compositions.
Goode's catalogue of performances includes more than two dozen recordings, ranging from solo to chamber works. He was nominated for a Grammy award for his recording of the five Beethoven concertos with the Budapest Festival Orchestra. The three-disc set prompted the Denver Post to praise him as "one of the great pianists of our time."
All of the events featuring Goode will be held in Opperman Music Hall on the FSU campus. They are free and open to the public.
Solo Recital: Thursday Oct. 11, 7:30 p.m.
Piano Master Classes: Friday Oct. 12, 1-3 p.m. and 4-6 p.m.
Lecture-Performance: Saturday Oct. 13, 11 a.m.
For more information, contact Grady Enlow at the College of Music.