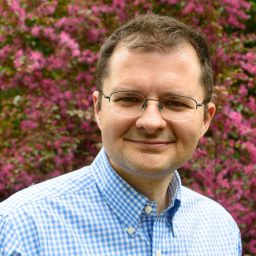 Florida State University's Museum of Fine Arts has appointed two new staff members to oversee its activities and exhibition space, effective July 30.
Preston McLane will serve as the museum's new director. He will succeed MoFA founding director Allys Palladino-Craig, who will retire in September after 38 years at the helm of the museum. Meredith Lynn has been appointed to the new position of gallery director.
The Museum of Fine Arts is the largest academic art museum in the Big Bend and is accredited by the American Alliance of Museums, with 9,000 square feet of exhibition space and a permanent collection of more than 6,000 objects. The permanent collection includes important artworks by historical and contemporary artists with recent gifts of such notable artists as Judy Chicago, Trevor Bell and Andy Warhol. Annual visitor attendance has exceeded 58,000 in recent years, including more than 8,400 K–12 students for in-school visits, museum tours and education events.
"FSU's Museum of Fine Arts is a resource for and within Florida State University, but it also serves the entire Big Bend through its exhibitions and substantial K-12 education programs," said Sally McRorie, provost and executive vice president for Academic Affairs. "It has a big mission, one that FSU believes in so strongly that we are working to expand the staff at the museum."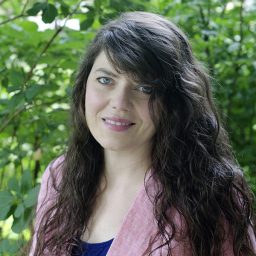 As director, McLane will be responsible for leading the museum and raising support for its activities. Previously, he served as associate curator at the FSU Museum of Fine Arts. His research has focused primarily on Spanish Baroque and early Soviet painting, and his current projects include environmental and public art and cultural heritage law.
"We expect Preston McLane to launch a new chapter in the storied history of our Museum of Fine Arts," said Scott Shamp, interim dean of the College of Fine Arts. "His unique range of experiences as curator, administrator, educator and art historian will allow us to explore exciting new directions for MoFA."
McLane received his doctorate in art history from Florida State in 2006, and he has been teaching courses in the department as an adjunct professor for more than a decade. In 2009, he earned a juris doctorate from the FSU College of Law. He has served in the Division of Air Resource Management for the Florida Department of Environmental Protection since 2013, first as a program administrator and most recently as deputy director.
"It will be something of a homecoming for Dr. McLane, who served on the museum staff for six years until 2006 when he received his doctorate. He knows the facility, our collection and this community," Palladino-Craig said.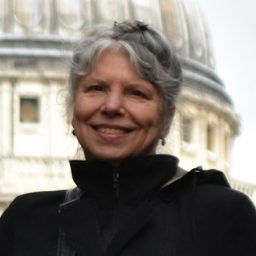 As gallery directory, Lynn will be responsible for the management of all College of Fine Arts gallery spaces, including the exhibition space within the Museum of Fine Arts, FSU's William Johnston Building Gallery and the Phyllis Strauss Gallery in the Carnaghi Arts Building.
Lynn, a native of Boston, received her Bachelor of Fine Arts from Cornell University and an MFA from University of Iowa, both in painting and drawing. Since 2015, she has served as gallery director at Indiana State University. Previously, she served as director of both the Rourke Art Museum and Nemeth Art Center in Minnesota.
Since 1980, Palladino-Craig has been instrumental in advancing the Museum of Fine Arts from a gallery to the regionally known art institution it is today. She attained initial American Association of Museums accreditation for the museum in 2003 and reaccreditation in 2012.
In addition to sharing the curatorial role with numerous faculty curators and authors, Palladino-Craig has received more than 100 grants for MoFA programming and founded the Museum Press as editor-in-chief. Museum Press publishes catalogs of exhibitions that originate at MoFA. The museum also produces "Athanor," an internationally distributed journal of art history research authored by Master of Arts and doctoral candidates across the United States.