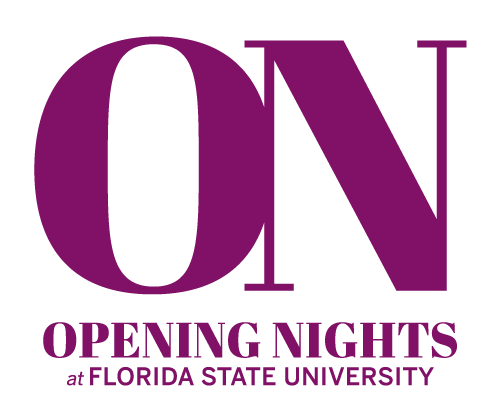 AT&T is donating $10,000 to Opening Nights at Florida State University to help provide enhanced cultural arts programming for Leon County high school students.
With AT&T's support, Opening Nights is bringing artists from two different continents to Tallahassee as part of its "Opening Nights in Class" initiative. Singer-songwriter Graeme James of New Zealand will perform for local high school students in October and the Grammy-winning Soweto Gospel Choir from South Africa will perform in December.
"Through funding from AT&T, Opening Nights is able to introduce local students to cultures from around the world," said Michael Blachly, director for Opening Nights at Florida State University. "The performing arts help connect people, build bridges and broaden perspectives. Our partnership with AT&T is helping bring the world to Leon County to better prepare students for the future."
"AT&T is committed to supporting programs like Opening Nights that are making a meaningful impact in communities that we serve," said Juan C. Flores, vice president for Governmental Affairs & Policy, AT&T Florida. "So while books can open children's eyes to differences, personal exposure and experiences with other cultures bring personal meaning and have a profound influence on what children think and believe."
James was a finalist for the New Zealand Music Awards' 2017 Folk Album of the Year and has developed an international following. The Soweto Gospel Choir will perform a special program celebrating Nelson Mandela's 100th birthday, singing in six of South Africa's 11 official languages.
The purpose of the "Opening Nights in Class" initiative is to educate, illuminate and inspire by providing educational and engaging cultural activities for students and the community. Opening Nights' series of educational programs offer unique experiences through school performances, master classes and workshops with world-renowned performers at no charge to participants.
About Opening Nights at Florida State University
Opening Nights at Florida State University is the university's official performing arts presenter, bringing world-class talent to campus and the capital region. The organization's mission is to provide its campus, local and global communities with educational and entertaining experiences and to make Tallahassee a destination for meaningful artistic and cultural activities. For more information, visit openingnights.fsu.edu.
About Philanthropy and Social Innovation at AT&T: AT&T Inc. is committed to advancing education, strengthening communities, and improving lives. We have a long history of investing in projects that create learning opportunities, promote academic and economic achievement, and address community needs. Our AT&T Aspire initiative uses innovation in education to drive student success in school and beyond. With a financial commitment of $400 million since 2008, AT&T is leveraging technology, relationships, and social innovation to help all students make their biggest dreams a reality.