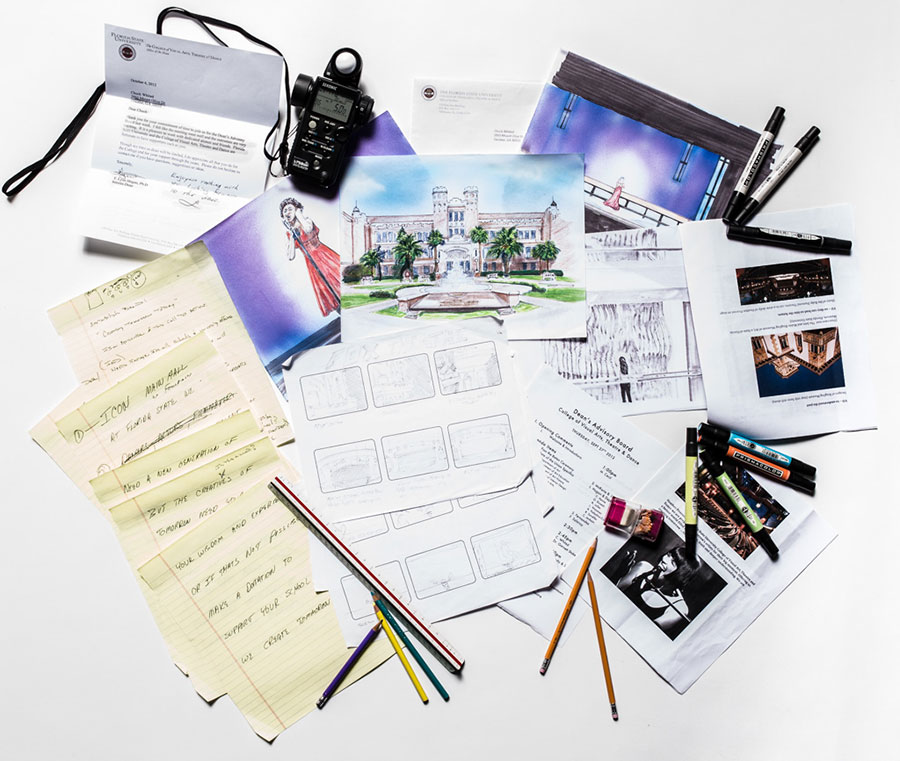 A Florida State University alumnus has donated hundreds of hand-painted backdrops to the College of Fine Arts for use in photo shoots and filming.
Chuck Whited, who graduated from FSU in 1976 with a degree in studio art, donated the inventory of backdrops from his Atlanta-based company, C&M Backdrops. He recently closed the business after spending more than 25 years as the film industry's go-to backdrop company in the southeast and nationally.
"You've probably seen Chuck's work dozens of times and didn't even know it," said Scott Shamp, interim dean of the College of Fine Arts. "They are so seamlessly integrated into every scene and almost invisibly, they make every production better. In a way, his backdrops are like the College of Fine Arts' great supporters. Many thanks go out to Chuck, and all of our wonderful supporters."
The gift will be used to supplement sets in many performance and hands-on learning environments, and the collection will be open for all departments within Florida State University to rent upon request.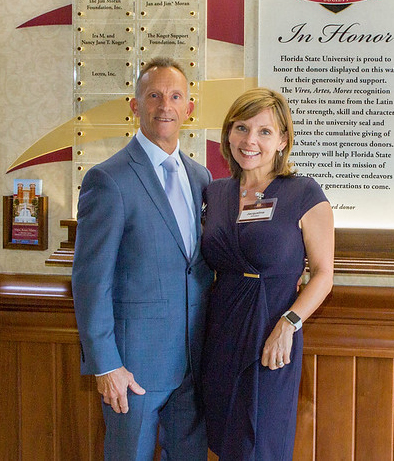 Whited joined the FSU College of Fine Arts Dean's Advisory Board in 2007. He has worked as a mentor for students in film and art, and he has grown to know the abundance of talent within FSU's many arts programs.
Growing up, Whited never thought he would have a career in the arts and considered it more of a hobby. To help pay his way through school, he ran an airbrushing business in Panama City Beach on the weekends.
"Art was something I knew I could do, and something I enjoyed," Whited said.
After graduation, Whited moved to Atlanta where he worked in a number of production capacities and eventually founded C&M Backdrops, which focused on creating backdrop rentals and custom design sets.
Whited's backdrops have been used around the nation for many companies and productions, including: Toyota, Discovery Channel, BET, the Atlanta Falcons, Fox Sports, ESPN, Coors and "Walking Dead."
While Whited has retired from the backdrop rental business and donated his entire archive to Florida State, he continues to work as an artist, consultant, art director and executive producer in the film and television community.
For more information, visit http://cfa.fsu.edu/art-alum-chuck-whited-donates-hundreds-of-hand-painted-backdrops-to-college-of-fine-arts/.