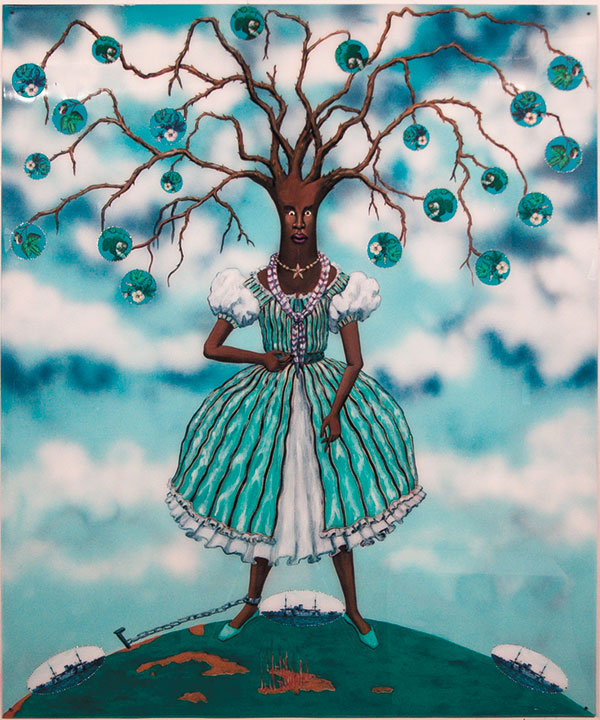 A new exhibition at Florida State University's Museum of Fine Arts will explore historical themes such as regional plantation agriculture and slavery, while highlighting the work of renowned Haitian-born artist Edouard Duval-Carrié.
The exhibition, "Decolonizing Refinement: Contemporary Pursuits in the Art of Edouard Duval-Carrié," curated in collaboration with the FSU Department of Art History, will open with a public reception from 6 to 8 p.m. Friday, Feb. 16.
Duval-Carrié's work engages themes associated with Tallahassee and North Florida's history, including plantation agriculture, race, slavery and historical events and figures. The exhibition also includes plantation artifacts, loaned by the State of Florida Collections.
"A visitor is transported in the midst of vibrant light and color among Edouard Duval-Carrié's sculptures, paintings and prints," said Allys Palladino-Craig, director of the Museum of Fine Arts. "There are wonderfully strange figures and shapes. The artist's mythological characters have both literary precedents and tantalizing, mysterious significance."
Duval-Carrié's art centers on the rich and culturally complex traditions of his Caribbean perspective. Born and raised in in Port-au-Prince during the dictatorship of François Duvalier, Duval-Carrié and his family fled Haiti when he was a child. Educated in Montreal and Paris, he eventually set up a studio in Miami.
As part of the exhibition, the Winthrop-King Institute for Contemporary French and Francophone Studies and the Department of Art History will host a symposium on topics in African Diaspora and Caribbean Studies from 10 a.m. to 4 p.m. Saturday, Feb. 17, in the William Johnston Building, Room 2004.
Duval-Carrié will speak at the symposium alongside Florida State faculty Martin Munro and Vincent Joos and experts from the University of Miami, Brown University, Dickinson College and New York University.
FSU art history professors Paul Niell and Michael D. Carrasco and doctoral candidate Lesley Wolff co-curated the exhibition — in collaboration with Duval-Carrié — and are publishing an exhibition catalog that includes scholarly essays by participants in the Feb. 17 symposium.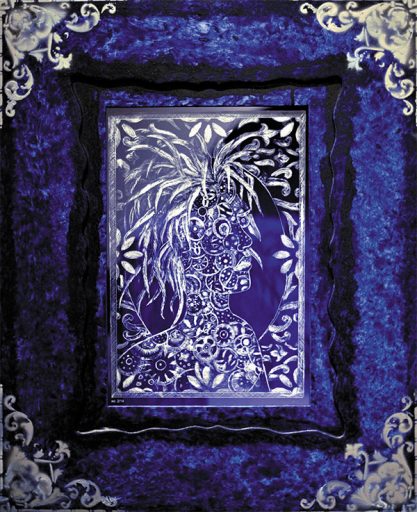 "Through this collaboration between historians of art and a contemporary artist, we have produced a new type of conversation for our North Florida region that challenges us to reconsider our material history in ways that connect us to the historical experience of Haiti and other Caribbean nations and territories," Niell said.
"Powerful exhibitions and vital research are a superlative reflection of the strengths of the university's scholarship on art," Palladino-Craig said. "It is a privilege for the museum to share in that enterprise."
The exhibit runs through Sunday, April 1, at the Museum of Fine Arts, 530 W. Call St. The museum is open from 9 a.m. to 4 p.m. Monday through Friday, and from 1 to 4 p.m. Saturday and Sunday. The museum will be closed weekends during spring break. All exhibitions and receptions are free and open to the public.
Attendees may purchase the exhibition catalog through the Museum of Fine Arts or through the University Press of Florida.