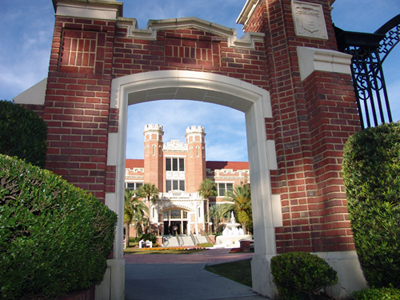 Florida State University is ranked among the top universities in the nation with the most recipients of doctoral degrees in the humanities and arts for the 2014-2015 academic year.
FSU ranked No. 14 in a survey of 237 public and private institutions nationwide. Florida State granted 85 doctorates in the humanities and arts in the 2014-2015 academic year.
"This report is evidence of FSU's longstanding strength in the humanities," said Nancy Marcus, dean of FSU's Graduate School. "Our numbers reflect not only the strength of our faculty, but also demonstrate why students want to come to FSU to work with our outstanding professors in the humanities and arts."
Florida State ranked No. 2 among 162 institutions in the subject matter referred to as "Letters," which encompasses fields such as classics and English literature. FSU granted 33 doctorates in those areas.
The survey results underscore Florida State's continued commitment to increasing success among national rankings and amplifying excellence across the university's academic and research programs.
The rankings compiled by The Chronicle of Higher Education used the most recent data from the Survey of Earned Doctorates by the National Science Foundation and five other federal agencies.
The data in the report includes all individuals who received a research doctorate from an academic institution in the United States or Puerto Rico between July 1, 2014 and June 30, 2015.
The Chronicle of Higher Education is a notable online and print source of news, information and jobs for college and university faculty members and administrators.