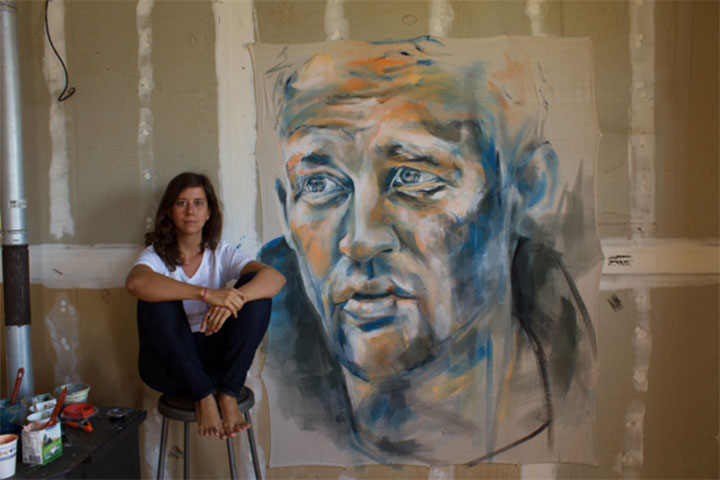 For the third time in the last four years, the "Artists and Autism" exhibition series will bring the remarkable work of differently abled artists to the campus of Florida State University.
Presented by the Florida State University Autism Institute and Center for Autism and Related Disabilities (CARD) in partnership with the arts education program VSA Florida, "Artists and Autism" seeks to showcase the inimitable and diverse work of artists on the autism spectrum.
This third installment of the series, titled "Honest Visions," features seven unique artists of varying mediums and formal styles whose art is characterized by an unvarnished expression of truth.
"Honest Visions," hosted by the FSU of Fine Arts, is the third curatorial collaboration between Susan Baldino, regional program coordinator for VSA Florida, and Allison Leatzow, autism consultant for the FSU Center for Autism and Related Disabilities.
Leatzow said that the idea of organizing a formal exhibition was sparked by the skill of the amateur artists she encountered through her work with CARD.
"As I would meet with our teen and adult clients, I would often be approached with things that they had made or drawn," Leatzow said. "It struck me how talented these individuals were, and that we were the only people getting to see it. I wanted to provide a forum for these artists to show their talents and to let others experience what I was able to experience."
This stroke of inspiration compelled Leatzow to collaborate with Baldino, a champion of differently abled creativity with a doctorate in museum studies, to organize a platform where these underrepresented artists could demonstrate their outstanding abilities.
Years later, that platform has blossomed into a successful, multiyear exhibition series.
"I'm so happy that we are able to do this," Baldino said. "We want to make people aware of what autism is and to show that artists with autism have the same exceptional talents as anyone else."
"Honest Visions" boasts an eclectic mix of multimedia installations and performances, from intimate portraits to aeronautical models made from reclaimed and recycled materials to poetry readings to custom made Native American flutes.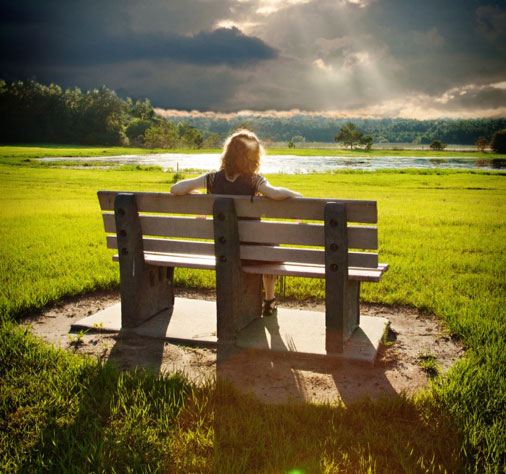 Baldino said that the diversity of the art on display in "Honest Visions" reflects the diversity and dynamism of individuals on the autism spectrum.
"Working on these exhibitions has reinforced for me the idea that when you have met one person on the autism spectrum, you really only have met one person on the autism spectrum," Baldino said. "They are all unique and wonderful individuals whose autism does not affect their talent or their ability to make a difference in the world."
For many of the artists featured in the exhibition, creative expression represents something more than an outlet for an active imagination. In a world that can be frantic and disquieting, art can provide a reprieve, a source of decompression and a means of communication.
For example, the artist Madison Hongyee, whose work has been displayed in both previous "Artists and Autism" exhibitions, finds it difficult to express herself verbally. Instead, she spends hours each day filling sketch pads with intricate and arresting images of invented texts and characters.
Like anyone else who channels complicated feelings into creative expression, these seven artists use their craft to make better sense of their worlds.
"When words aren't enough, these artists can explain how they're seeing the world through their work," Leatzow said. "Sometimes, emotions and abstract feelings can be more easily communicated through the art."
"Honest Visions" opens Friday, Feb. 17, at the FSU Museum of Fine Arts and will remain on view until March 26. There will be a performance showcase from 5:30 to 7:30 p.m. Thursday, March 23 that will feature Paul McAuliffe's "Flutes, Autism, and a Different Way of Seeing" and a poetry reading from Mikaela Sheldt.
The exhibition is free and open to the public. Visit http://mofa.fsu.edu/honest-visions-artists-and-autism/ for more information.