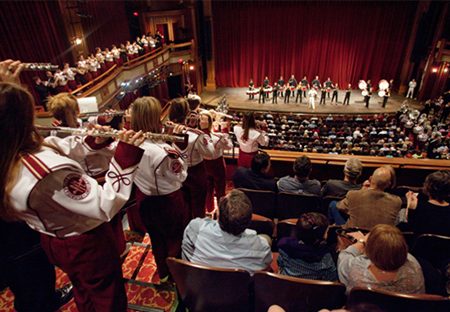 Opening Nights: FSU arts series announces new name
TALLAHASSEE, Fla. — Florida State University's arts series has a new name.
Seven Days of Opening Nights is now officially Opening Nights Performing Arts, a change that reflects the evolution from a weeklong arts festival to a performing arts series that spans more than seven months.
"As the organization evolved, so too must the name," said Christopher J. Heacox, executive director of Opening Nights Performing Arts. "We are excited to build on our strong foundation and move forward as Opening Nights Performing Arts."
Initially conceived as a weeklong community festival of world-class performances, events and exhibits, Seven Days of Opening Nights held its inaugural season in February 1999. It quickly outgrew its moniker as more and more events were added to the calendar each year.
Now, 16 years later with more than 80 live performances and educational experiences held annually across multiple community venues in North Florida and South Georgia, the time is right to make a change, Heacox said.
What won't change, he said, is the caliber of performances and exhibits that arts lovers across the Southeast have come to expect. The 2014-2015 season promises an eclectic mix of world-class artists in the areas of music, dance, theater, creative writing, film and visual arts.
While the series will run roughly October through April, the February festival will continue as a core element of the annual series. The 2014-2015 line-up will be announced Aug. 5.
Visit openingnights.fsu.edu for more information.