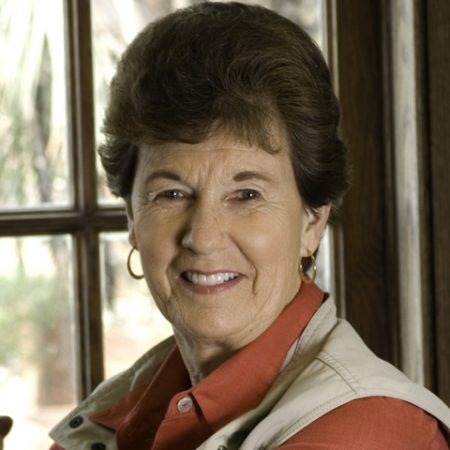 As evidence of the high esteem in which the international archaeological community holds Nancy de Grummond, a group of her American and Italian colleagues will present a symposium in her honor in Florence, Italy, on June 23.
The symposium, "Artisans and Craft in Ancient Etruria: Symposium in Honor of Dr. Nancy de Grummond," was organized by two of de Grummond's former graduate students — Charles Ewell of Syracuse University, Florence, and Laurel Taylor of the University of North Carolina-Asheville.
"The genesis of the symposium was to honor Dr. de Grummond, her 30 years at Florida State and her tremendous contributions to the field of Etruscan art and archaeology," Taylor said.
De Grummond, the M. Lynette Thompson Professor of Classics and a Distinguished Research Professor at Florida State, is one of the leading scholars of Etruscan studies in the United States. Her publications are considered to be fundamental reading for students and scholars alike, according to Lisa Pieraccini of the History of Art Department at the University of California-Berkeley.
"She has published on a wide variety of topics ranging from various aspects of Etruscan art, history and culture to subjects that span the Greek and Roman worlds," said Pieraccini, who first met de Grummond in 1996 as a graduate student.
Pieraccini will deliver a lecture during the symposium, "Artisans and Their Lasting Impressions — Clay Stamping at Caere." She says that de Grummond's warm Southern manner, encouraging smile and generous disposition made a lasting impression on her.
"Nancy is admired by many for her talents, not just as a scholar, but as a mother, grandmother, professor, colleague and accomplished black belt in Tae Kwon Do!"
Several renowned Etruscan and Roman scholars will present papers and participate in other events associated with the symposium and exhibition of artifacts that have been unearthed by de Grummond and her students and colleagues during the past 25 years. The lineup includes faculty members from New York University, the University of Rochester, East Tennessee State University, Franklin and Marshall College, the University of Massachusetts-Amherst, Valdosta State University, as well as Italian universities.
"This is quite special to have a symposium in Italy where Nancy does most of her work and so that her Italian colleagues can attend," said Daniel J. Pullen, professor of classics at Florida State.
Florida State will be represented at the symposium by classics Assistant Professor Andrea De Giorgi and by de Grummond's undergraduate and graduate students who are currently performing work at Cetamura del Chianti, a highly significant Etruscan and Roman archaeological site. De Grummond has performed work at the site since 1983.