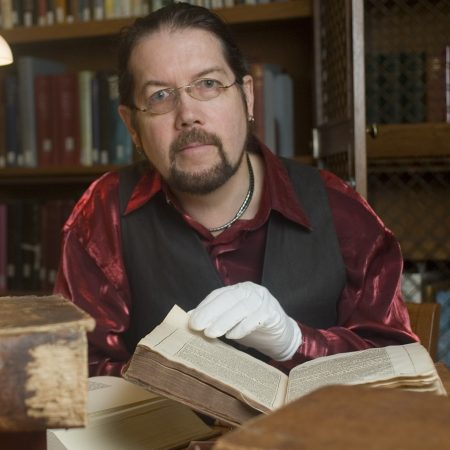 It takes scholarly pluck to claim joint authorship of a play with William Shakespeare.
But that is exactly what FSU professor and world-renowned Shakespeare scholar Gary Taylor is doing with "The History of Cardenio," commonly considered one of the Bard's lost plays.
"My contribution is substantial enough that I now describe the reconstructed play as written by William Shakespeare, John Fletcher and Gary Taylor," Taylor said. "But I am happy to say that, after 20 years of working on this, actors and spectators are almost never able to identify what is my imitation of Shakespeare, or Fletcher, as opposed to the real thing."
The original manuscripts do not survive, but they were used to produce a theatrical adaptation in 1727, renamed "Double Falsehood." In reconstructing the play, Taylor removed certain parts — at times whole speeches — that he found to be inauthentic in the 1727 text. In other sections, he transposed a few lines and sometimes even added new lines, which he wrote in the style of the original authors.
Exactly how Taylor stitched together the new version of the play, which premiered in April 2012 in Indianapolis, is the subject of a 30-minute documentary called "C.S.I. Shakespeare." The documentary, produced by Emmy award-winning documentary director Jim Simmons for public television station WFYI, premiered in Indianapolis on Nov. 1.
Also on Nov. 1, Oxford University Press published "The Quest for Cardenio: Shakespeare, Fletcher, Cervantes, and the Lost Play," a collection of essays by more than a dozen international scholars, co-edited by Taylor with New Zealand scholar-director David Carnegie. Like Taylor's own interdisciplinary work, it combines new historical scholarship with performance-based research.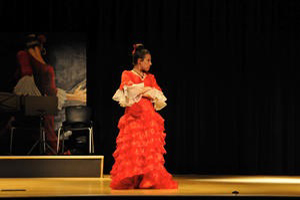 The WFYI documentary trails Taylor to the New Globe Theatre in London and to Oxford University, where he got his start as a Shakespeare scholar. It also includes footage from the world premiere of the play on the Indiana University-Purdue University Indianapolis (IUPUI) campus.
The play has a complex and disputed history, but most scholars believe it was originally co-written by William Shakespeare and one of his known collaborators, John Fletcher, around 1613. The play is based on — and got its name from — a character who appeared in the novel "Don Quixote," written by Miguel de Cervantes in the early 1600s.
"Few people know Fletcher's work, but I do," Taylor says, "and I worked as hard to get Fletcher right as to get Shakespeare right. In many ways, that was liberating."
It took years of painstaking scholarship on the part of Taylor to figure out who wrote which scenes and to get rid of material written for the 1727 adaptation. After that, Taylor faced a tapestry with holes, so he reconstructed scenes as he thought Shakespeare or Fletcher would have written them.
Did Taylor open himself up to second-guessing from other scholars? You bet.
"Of course I knew there would be resistance and skepticism," says Taylor, the general editor of "Shakespeare's Complete Works," published in 1986 by Oxford University Press. "But in that respect it is no different than anything else I've ever done. If you don't get push-back, you are not doing anything original, or worthwhile."
As it turns out, that pressure had a positive effect.
"The expectation of skepticism, or criticism, is an incentive to do the best possible work," Taylor says. "You know that what you say is going to be checked, and that people will be looking for flaws. To me that's a fabulous motivator."
Consequently, Taylor kept tweaking the script.
"The Indianapolis production was especially valuable," Taylor says, "because I was able to watch, from the beginning, months of creative work by a very talented team. I did rewrites early in rehearsals, and have continued work since then."
Following the premiere, an article that appeared earlier this year in BBC News Magazine called Taylor's reconstruction "bold and brash and funny and moving."
Florida State also played a crucial part in Taylor's own performance research. In 2007, the School of Theatre hosted a rehearsed reading of an early version of his reconstruction, with director Joe Cacaci and other professionals flown in from New York and Hollywood, working alongside FSU students. Participating in the 10 days of rehearsal, and watching audience reaction to the public reading, Taylor identified weaknesses in the text, which became the focus of subsequent research and revision.
Will Taylor's full version of the play appear in his forthcoming edition of "The New Oxford Shakespeare," slated to be released in 2016, the 400th anniversary of Shakespeare's death? Probably not, he says. "I wouldn't put my own writing in an edition of Shakespeare's works!"
However, three Shakespeare companies are seriously interested in the play, Taylor says, and thinking about it for their next season.
Meanwhile, Shakespeare lovers can get a taste of the play's back-story by watching a three-minute preview of the "C.S.I. Shakespeare" documentary at http://www.youtube.com/watch?v=c5YT_c-pLXc.