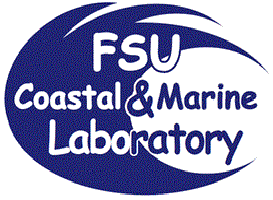 Elementary, middle and high school students from five schools in Florida's Big Bend got to see their conservation-inspired artwork take center stage on April 21 during an Earth Day celebration at Florida State University's Coastal & Marine Laboratory.
"One of the goals we have as an institution is to strengthen people's interest in seeking knowledge and understanding of the ecological wonders that surround them," said Felicia Coleman, director of the lab. "The best conveyors of wonder are children, and the most compelling way they can explore their awareness of the world around them is through art."
Working under the theme "Conservation: Taking Care of the River, Bay and Gulf," students from Franklin County Middle School, Riversink Elementary School, Medart Elementary School, and Tallahassee's SAIL High School and Alfred B. Maclay School painted mural panels that showcase their visions of Florida's rich ecological diversity. The mural project is intended to showcase community and school-based artwork while boosting awareness of the need to conserve and protect our waterways.
"The river, bay and gulf are the heart of Franklin County, making us particularly proud to be a part of this awareness project," said Andrea Keuchel, a teacher at Franklin County Middle School. "Our mural panel, 'Seahawks Protecting Our River, Bay and Gulf,' communicatesthe students' deep commitment to preserve these precious resources."
Each participating school was given a marine-grade, 4-foot by 8-foot mural panel and instructed to interpret the conservation theme in its own artistic way. The panels were then mounted to the marine lab's new Mural Wall of Art in Nature and unveiled by the students who created them. A sixth mural panel was also created by Koenig Bros. Design to serve as an anchor for the new wall.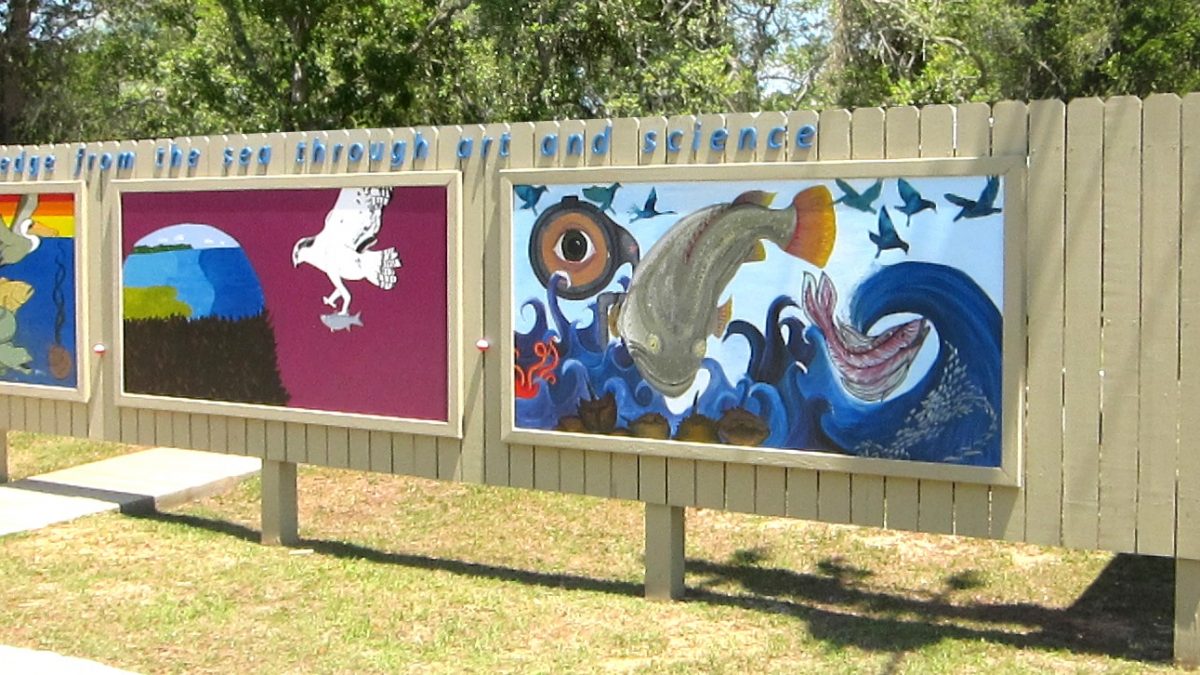 "The murals remind us that healthy coastal and marine habitats are our life support system, providing ecosystem services for all organisms andjobs for many people in this region," Coleman said. "The murals also represent the diverse array of research projects in which our scientists are engaged and may even serve as a means of attracting more young people to study science, technology, engineering and mathematics relevant to marine systems."
To see pictures of the new student-created murals, visit www.facebook.com/FSUCML. To learn more about the work of the , visit www.marinelab.fsu.edu.
The mission of the FSU Coastal & Marine Laboratory is to conduct innovative, interdisciplinary research focused on the coastal and marine ecosystems of the northeastern Gulf of Mexico, with a focus on solving the ecological problems faced by the region by providing the scientific underpinnings for informed policy decisions. Research is conducted by faculty, postdoctoral, graduate and undergraduate investigators from Florida State University and other universities throughout the world. The Coastal & Marine Laboratory collaborates with scientists from the Florida Fish and Wildlife Conservation Commission, National Oceanic and Atmospheric Administration Fisheries, the Apalachicola National Estuarine Research Reserve and St. Marks National Wildlife Refuge.