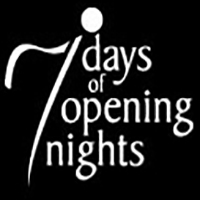 The 12th season of Florida State University's annual festival of the fine and performing arts has been announced. Running from Feb. 12-22, Tallahassee's premier arts event will offer a unique combination of performances and exhibits ranging from the Vienna Boys Choir to hip-hop dance, and from the Company of Angels to Margaret Atwood's dystopic vision of the future.
Even before the February festival begins, the Seven Days' spirit starts to build with an Oct. 28 concert by Grammy winning songwriter and performer Lyle Lovett and his Large Band.
The annual festival spotlights Florida State University's commitment to the arts — music, theatre, dance, visual art, film and literature.
"Seven Days is a cultural institution in Tallahassee, as well as an invaluable educational resource for our students in the arts," says Florida State President T.K. Wetherell. "It's also one of the best examples of the university engaging the community, to the benefit of everyone."
Education is integral to the festival, and the majority of the artists who perform at Seven Days also spend time with FSU students in master-classes, giving invaluable insights into craft, process and art. Students and faculty are frequently invited to perform onstage with the artists, as well.
"Seven Days of Opening Nights is much more than a string of great performances," explains Sally McRorie, dean of the College of Visual Arts, Theatre & Dance. "It engages our students, faculty, community, and beyond with quality arts and artists. That culture of achievement is what a truly great university provides."
The full February schedule:
Feb. 12—"In Company with Angels": The FSU Museum of Fine Arts displays stained-glass church windows by Tiffany as well as the 18th century "The Annunciation" painting by Benedetto Gennari II.
Feb. 13—The Taj Mahal Trio: Grammy-winning blues legend visits FAMU's Lee Hall.
Feb. 14—Geoffrey Gilmore Presents A Movie You Haven't Seen III : The Tribeca Film Festival's Geoffrey Gilmore, who ran Sundance Film Festival for two decades, hosts an advance screening at FSU's Student Life Cinema.
Feb. 15—Vienna Boys' Choir: The world-famous choir performs at Bradfordville Baptist Church.
Feb. 16-17—Rennie Harris Puremovement: Hip-hop meets modern dance when this Philadelphia dance company leaps into FSU's Nancy Smith-Fichter Dance Theatre.
Feb. 18—One-man show with Mike Daisey: Master storyteller Daisey spins wild yarns at TCC's Turner Auditorium.
Feb. 19—Los Angeles Guitar Quartet: Four acoustic guitarists bring new energy to TCC's Turner Auditorium with their eclectic program and dynamic musical interplay.
Feb. 20—Saturday Matinee of the Arts: The annual all-ages collaboration between Seven Days of Opening Nights and the Tallahassee Museum..
Feb. 20-21—Richard Stoltzman and Trio Solis: Two afternoons of sublime chamber music as t he Grammy-winning clarinetist joins forces with Florida State's Carnegie Hall-tested trio for shows in Opperman Music Hall and Pebble Hill Plantation.
Feb. 20—Marcus Roberts Septet : Jazz master Roberts recruits some of the top horn players working today to revisit his early album "Deep in the Shed" for two shows on one night at TCC's Turner Auditorium.
Feb. 21—Eileen Ivers: The pre-eminent Irish fiddle player presents a lively Celtic program titled "Beyond the Bog Road" at The Moon.
Feb. 22—Margaret Atwood: The famed novelist and poet will most likely read from her new novel, "The Year of the Flood," during an appearance at Florida State's Fallon Theatre.
Ticket sales for Seven Days members begin Sept. 30 and run through Oct. 28. (See www.sevendaysfestival.org for details.) Tickets for the general public go on sale Oct. 29.
For more information, visit www.sevendaysfestival.org or call 850-644-7670.