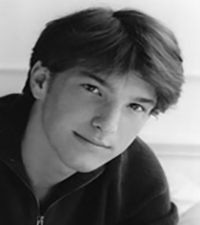 Today, Friday June 2, you can vote for FSU students to win a Broadway appearance. Just log on to CBSNews.com.
They say the neon lights are bright on Broadway – but this week, live, on national television, two 19-year-old Florida State University music theatre majors have found out first-hand. During a Big Apple showdown with eight other college students from across the nation, they have sung their hearts out in hopes of winning a coveted walk-on role in a Broadway musical.
FSU College of Music sophomores Justin Bowen of Lynchburg, Va., and Junior Mendez of Weston, Fla., are competing on the six-day series billed as "My Broadway Debut" that began Monday, May 29, on CBS News' "The Early Show" (7-9 a.m. ET) and continues through Monday, June 5, when the winners will be announced.
Alongside professional actors currently appearing in one of the Broadway shows featured during the weeklong competition, the 10 aspiring stars—chosen during CBS auditions last month at FSU and four other schools—were grouped in five male/female pairs to belt out tunes from "Rent," "Hairspray," "Chicago," "Avenue Q," "The Wedding Singer"or "Dirty Rotten Scoundrels."
On May 29, Bowen sang "What You Own" from "Rent." Mendez performed "Purpose" from "Avenue Q" on June 2.
From 9 a.m. until midnight on June 2, viewers can log on to CBSNews.com and vote online for their favorite male and female contestants. The members of the duo voted best will earn a part in one of the spotlighted shows.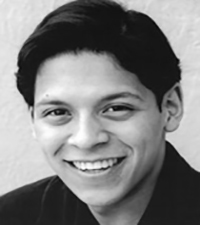 "FSU's collaborative program in musical theatre has long been recognized as a national leader in the preparation of young artists," said College of Music Dean Don Gibson. "Thanks to the music, theatre and dance faculty who guide them, our graduates regularly achieve great success in performances on Broadway and in national touring companies."
"May is a huge month for our music theatre and acting students," said FSU College of Visual Arts, Theatre and Dance Dean Sally McRorie. "It's hard to imagine anything more exciting than the marvelous New York City performances during our annual arts talent showcase earlier this month, but this CBS event may be just that."
In addition to FSU's Bowen and Mendez, "My Broadway Debut" includes two students each from Northwestern University (Evanston, Ill.); Wagner College (Staten Island, NY); the University of Michigan (Ann Arbor); and the University of Arizona (Tucson).
The League of American Theatres and Producers, Inc. is co-sponsoring the CBS Television Network event.
"I'm thrilled to represent my FSU music theatre family and ready to perform my very best in New York City," Mendez said. During his freshman year at FSU, he performed as Kokol in the university's theatre production of "Marat/Sade." In the Fort Lauderdale area, earlier roles included Seymour in "Little Shop of Horrors," Mereb in "Aida" and Ren in "Footloose."
"I just look forward to doing what I've loved doing ever since I was little," Bowen said. As an FSU freshman he performed as Nick Cricker/Deputy in "The Mystery of Edwin Drood!" Among his previous roles were Lt. Daniel Kaffee in "A Few Good Men," Huck in "Big River," and Garry in "Noises Off" (EC Glass Theatre, Lynchburg, Va.).
"We are absolutely delighted that these two young men from FSU's top-ranked music theatre program were among the final 10 contestants selected by CBS," said FSU School of Theatre Director Cameron Jackson.
"We're excited at the prospects of a much wider public getting to see the wonderful talent so abundant in our students.
"FSU, don't forget to vote!" he said.
At FSU, Music Theatre is a professional program run jointly by the College of Music (where it culminates in a Bachelor of Music degree) and the College of Visual Arts, Theatre and Dance and its School of Theatre (where it earns Music Theatre students a Bachelor of Fine Arts degree). With training in singing, acting and dancing, the collaboration turns out performers who are truly "triple threats," Gibson said.