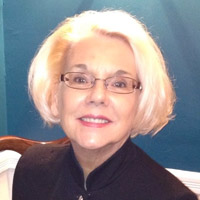 Professor
Karioth is an expert on grief, trauma, stress and compassion fatigue who counseled the survivors of the 9/11 terrorist attack on the Pentagon and children who lost parents in the World Trade Center, and can address the ways in which the nation grieves in the aftermath of a violent attack.
---
As horrific as 9/11 was, it accomplished one important thing. It united us as Americans, as Pearl Harbor did the generation before us. Yet, it was also a wake-up call to remind us that not all the world shares the values of Americans. So 10 years later, we should take the opportunity to look inward. To contemplate how our nation should interact with the rest of the world. Anniversaries remind us of what we have lost, of how far we have come — and sometimes how far we still have to go.
There is now a controversy in relation to when trauma work should begin. Many practitioners now believe that rather than cement the image in the minds of those who witnessed a trauma, it is better to wait awhile until the image settles some and then do the trauma work rather than immediately following the event.
"The country is still reeling from the insane slaughter at Newtown, Conn., and is faced once more with a senseless act at the most nonthreatening event in the world," Karioth said. "There are no words or behaviors that can make it better but the World War II adage that brought Britain through five endless war years still is relevant — we must 'stay calm and carry on' as witnessed by the runners who finished the race and then ran on to donate blood. Our staying in control in the face of madness gives no power to these maniacs whoever they are."