This message to all faculty and staff has been approved by Dr. Sally McRorie, Provost and Executive Vice President for Academic Affairs.
To help faculty with delivering their face-to-face courses online, the Office of Distance Learning (ODL) website features an Emergency Online Instruction page. The page provides easy-to-follow instructions and resources so instructors can continue their teaching – even from home.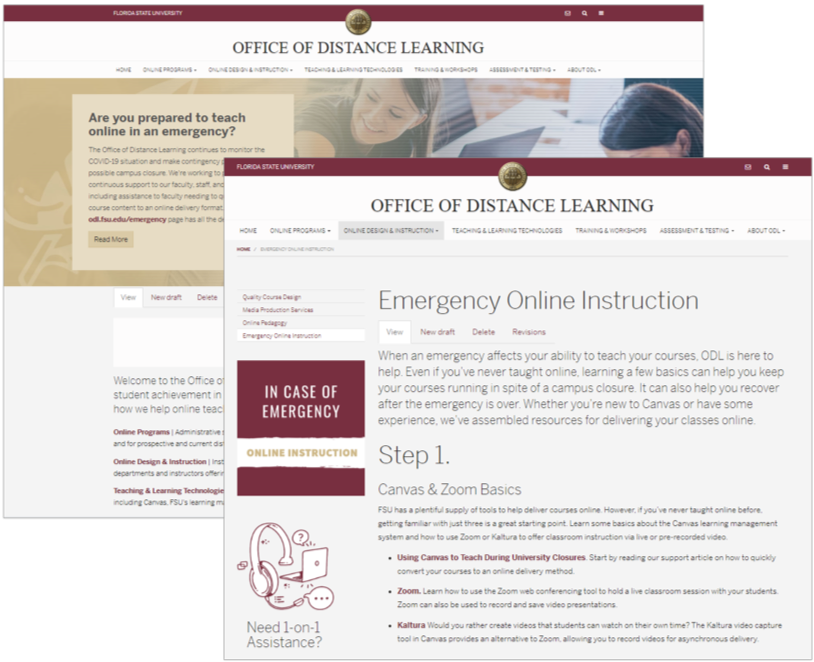 We hope you'll visit the page and share it with your peers. Please know that ODL is prepared and ready to continue providing you support. You can contact us at 850-644-4635, submit a ticket for technical support, or register for training at odl.fsu.edu/training.
COVID-19 LINKS: Emergency Online Instruction | Working Remotely | Coronavirus Updates | FSU Alerts