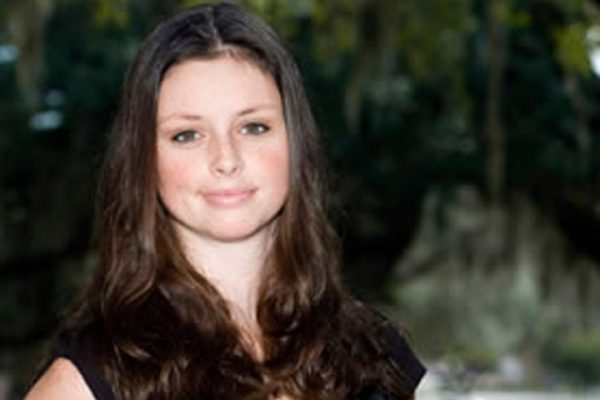 When Ashley Morton arrived on campus, she was a bit overwhelmed by the size of the University, and she felt somewhat alone, knowing "a total of two people." Not an uncommon state of mind for incoming freshmen.
Since she didn't feel "part of any group," she decided to turn the need to exercise into something that would benefit her in several ways. She joined the Crew Team. "It was one of the best experiences I could have had as a freshman. I learned a new sport, made a family out of friends, and received confidence that I had chosen the right university." Now, she recommends that all incoming freshmen join some type of team or club, which will orient them "to all that Florida State has to offer."
A very good student, Ashley was inducted into Phi Eta Sigma, the national honor society for college freshmen. Grades were no problem, but deciding on a major was. As she was searching through the list of majors offered, she "stumbled" upon Recreation and Leisure Services Administration. She says, "It sounded pretty odd to me, something that would lead to the career of a Phys Ed coach." But still, it attracted her, and after gaining information about the program, she "knew it would be perfect."
"I didn't want the type of job where you do the same thing everyday," she explains. "In this major you are given the opportunity to specialize in certain areas." Confessing to being "overly organized," she found her niche in Special Event Planning. And she met a teacher who has had a very positive influence on her—Donna Fletcher, associate professor of Recreation Management. Dr. Fletcher's love of learning was contagious. Ashley says, "She's enthusiastic about teaching," and not relying on lectures alone, "she makes her classes interactive."
Her studies have helped Ashley develop an understanding of the industry, but to gain valuable hands-on experience, she has begun interning with SHOWORKS, a design and production company. Currently, she is helping to "put together a Super Bowl event in Miami, for a star football athlete." Since each of the 1000 people attending the event must feel like a VIP, "excellent customer service is required."
Which is what you would expect from an organized woman who knows how to take charge of her life.