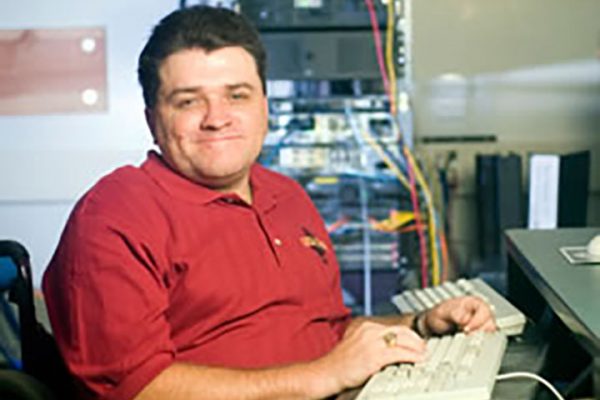 "Integrity is something Charles has in abundance."
Charles Finton is a fun loving guy. In fact, he has spent 32 years of his young life as a professional clown. He is the current president of I Threwa Pi, FSU's Clown Alley. Yet he takes his studies—and the challenges of life—seriously.
In April, with a 4.0 in his major, Charles received his Bachelor of Science degree in Information Technology. During his undergraduate years, he appeared on both the Dean's List and the President's List and was inducted into the National Scholars Honor Society.
While studying for his education, Charles is also acquiring experience in his field. He has designed numerous websites, including the Student Activities Center's, and he serves as the web designer for Oglesby Union Marketing and Communications. For his efforts he has been honored with the Oglesby Union Ragan Award.
Charles's favorite experience at Florida State is the time he spent at the Flying High Circus—clowning around. Yet, he took the knowledge he had gained there and, together with other students and staff, helped found FSU ACCESS, the University's Association for Creating Community Equality for Seminole Students. The group works toward improving disability awareness on campus. They hope to create an atmosphere of advocacy and social interaction, and to have fun doing it.
He then took the knowledge gained from that experience and is putting it to use in his current position as president of Advocates for Disability Awareness.
Charles says he chose to attend Florida State because of its history, tradition, andbecause it promotes personal integrity in its students. Integrity—something Charles has in abundance.