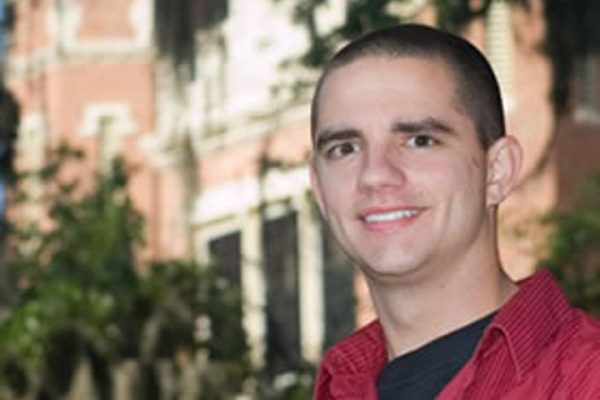 "We Seminoles help one another to succeed versus competing against each other."
Andrew came to Florida State with leadership on his mind.
His older sister led him to attending the University. When he was a senior in high school, she invited him up for the FSU v. UF football game and showed him around campus. By the end of that weekend, he had made his decision, which he attributes to the campus atmosphere. "The students here are unlike any other. We Seminoles help one another to succeed versus competing against each other and, therefore, create an environment to grow, learn, and lead."
Through Jennifer Latino, a teacher and mentor for the Genesis Leadership Program, Andrew was "inspired" to further his interest in leadership. Upon arriving on campus, he moved to the 9th floor of Kellum Hall ("K-9"), home of this living-learning program. Here, first-year students get involved in service projects alongside staff, faculty, and community and student leaders. Through classroom training and hands-on experience, they increase their ability to work with and lead others.
Throughout his college years, Andrew continued to gain leadership experience. As a volunteer for the First Responder Unit, which works in unison with the Student Health Center, the Police Department, and Student Affairs during campus events, Andrew lends a hand to emergency medical and safety units. He became a member of Silver Wings, an organization that creates civic leaders through community service and national defense education. Last year, Andrew had the opportunity to become an RA (resident assistant) at Salley Hall, "an experience," he says, "that will be with me forever." As a result of his efforts, Andrew was inducted into Garnet and Gold Key, FSU's leadership honorary society.
Membership in his fraternity, Theta Chi, is the leadership role that makes Andrew "most proud." He says, "I have had the privilege to serve two terms on the Executive Board as vice president and treasurer. Currently, I hold the position of chaplain."
Since his freshman year, Andrew has been a member of the Air Force ROTC, which, among other subjects, teaches students to hone their time management, physical fitness, and analytical skills. After his graduation in the spring, Andrew will be commissioned as an officer in the field of Air Battle Management.
He will leave Florida State with leadership in his blood.