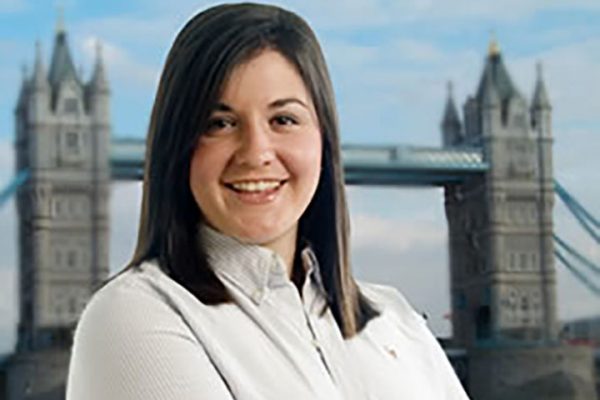 ""Florida State can be a perfect fit for any student," says Megan Janasiewicz, "as long as you are willing to look for your sense of community.""
"Florida State can be a perfect fit for any student," says Megan Janasiewicz, "as long as you are willing to look for your sense of community."
Perhaps it's because her father is a 20-year FSU staff member, or because her older brother is "happily enrolled" here. It could be genetics. Whatever the reason, Megan has wanted her University experience to stand out. And it does.
She's been invited into two honor societies—Phi Eta Sigma and Omicron Delta Kappa. She's made the Dean's List three times, has written for University publications on the freshmen experience, served on the Academic Dishonesty Judicial Panel and as a peer advisor for Phi Eta Sigma and the Center for Advising Undeclared Students. She's been a grief counselor, an Orientation Leader, the assistant director of entertainment for FSU's Dance Marathon, and as a College Board member, she helped raise needed funds. She's the house manager for Chi Omega Sorority, and is listed on the Order of Omega Greek Leadership Honorary.
Megan's major is Communication Studies. In spring 2005, she presented, "Make Them Laugh: Uncertainty Reduction Theory and the Effective Use of Humor in Reducing Uncertainty in New Students" at the Southeast Regional Orientation Workshop.
An experience in the spring of 2004 redefined "college" for Megan. Through FSU's International Program, she spent a semester in London, earning a minor in British Studies. She now separates her life between pre- and post-London. The "inspirational and educational program" taught her a great deal about herself and her country. "It gave me a more sophisticated outlook on the world."
It will come as no surprise then to hear that Megan wants to become graduate counselor for the London program. "I want students to have the same positive study abroad experience that I had."