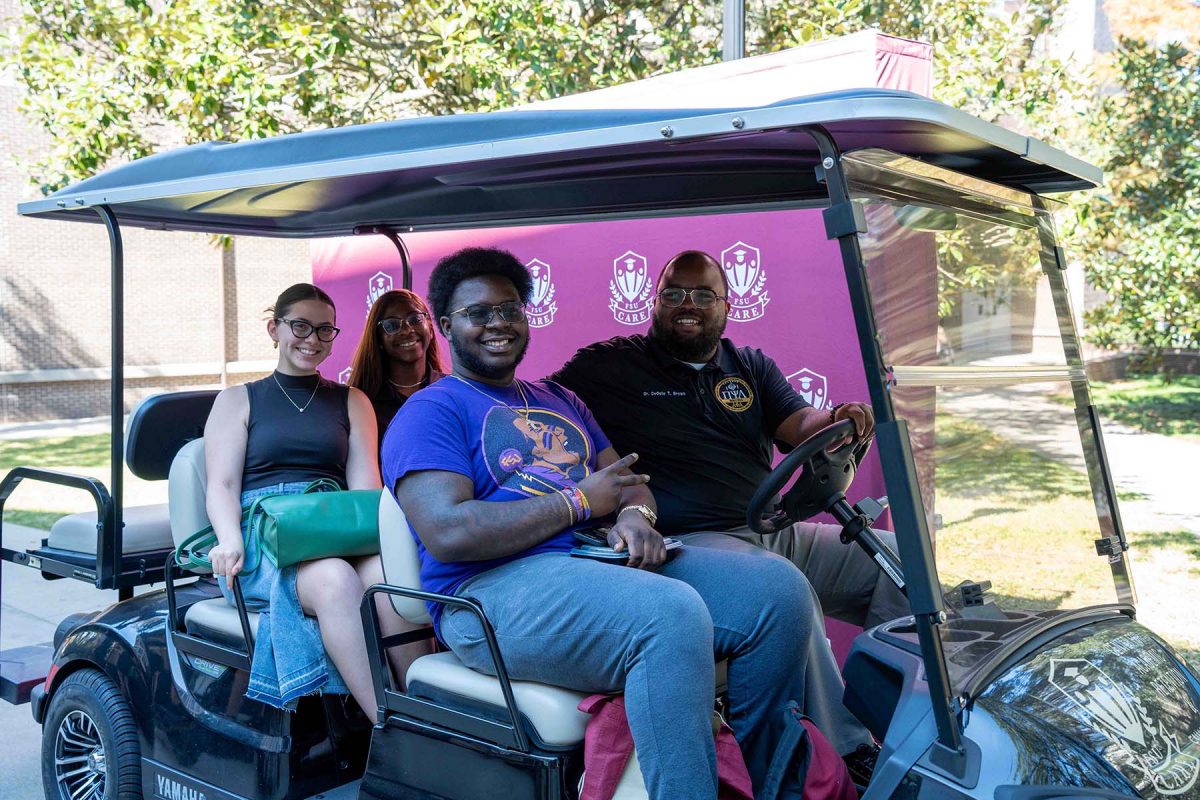 Florida State University has announced new investments to help provide additional support for first-generation students and others who have historically encountered extra financial barriers to education, such as Federal Pell Grant recipients.
The two initiatives rolled out this fall: An expansion of the invitation-only QUEST Scholars Program and a new program called Illuminate. Both fall under the purview of the Center for Academic Retention & Enhancement (CARE).
"For decades, CARE has actively promoted access and success for students," said DeOnte Brown, assistant dean of the Division of Undergraduate Studies and director of CARE. "As we considered where we could broaden our impact, we recognized the opportunity to create a portfolio of programs tailored to the varying interests and needs of students. With this expansion, CARE has been empowered to support every first-generation or Pell Grant-funded student."
QUEST Scholars launched last fall to help students access academic, transitional and developmental services to help them thrive at FSU and prepare themselves for life after graduation, perhaps in a career or graduate school. Each student receives $1,000 scholarship money annually plus $2,000 in enrichment funds to support internship work, study abroad, research, leadership development or other experiential learning opportunities.
Last year's inaugural QUEST class had 126 students, and this fall there are 336 first-year students. Juniors and seniors who had been in the College Success Program, an earlier iteration of the initiative, were folded into the QUEST Scholars program as well, bringing total enrollment to 541. More students may be accepted on a rolling basis.
QUEST Scholars get their own course sections in Engage 100, a college-transition program unique to FSU that helps first-year students explore their interests and get to know one another.
"The expansion of CARE represents FSU's dedication to fostering a supportive and engaging environment in which all of our students can thrive,"

– Joe O'Shea, associate provost and dean of the Divison of Undergraduate Studies
The new Illuminate program follows a similar model but targets students who have received Federal Pell Grants, which are awarded to students who display exceptional financial need, according to the U.S. Department of Education, which oversees the grants. Illuminate recipients receive a $1,500 annual scholarship from FSU plus $2,000 in experiential learning funds. There are 252 students in the inaugural Illuminate cohort.
One of those students is Winston Calvo, a first-year accounting major who is both a Pell Grant recipient and the first in his family to attend college. Calvo saw the invitation to the program in an email and was pleasantly surprised.
"I'm extremely grateful," he said. "To have FSU offer this gives me the feeling that somebody's backing me, somebody's on my side, and that's the best feeling to have as a student in general and especially as a first-gen student."
The scholarship will help him afford rent, food and school supplies so that he can accomplish his academic goals and prepare for a successful career in accounting.
Illuminate facilitates workshops designed to help students prepare for college. Topics include time management, mental health and wellness, financial literacy, career readiness, networking, graduate school readiness and civic engagement.
Two full-time staff members have been added to CARE to accommodate the growth of QUEST and the creation of Illuminate. In future years, freshmen who are first-generation and Pell Grant-funded students will receive an invitation to one of those programs, which complement the Summer Bridge program that prepares incoming students during the summer.
"The expansion of CARE represents FSU's dedication to fostering a supportive and engaging environment in which all of our students can thrive," said Joe O'Shea, associate provost and dean of the Division of Undergraduate Studies. "We are grateful for the support from the university and from our many generous donors. Thanks to their commitment, our world-class CARE team will help transform the lives of even more students."
FIRST-GEN WEEK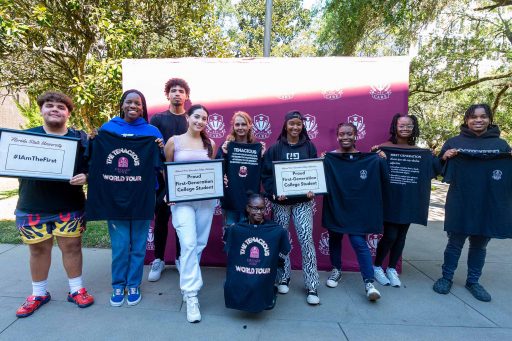 Florida State University is marking the National First-Generation College Celebration this week, an annual event created by the Council for Opportunity in Education and the Center for First-generation Student Success to raise awareness of the first-generation college student identity.
Festivities include arts and crafts, a presence at Market Wednesday, a speaker symposium, a Shark Tank-style event where students can present innovative solutions to problems that first-generation students face for a chance to win a $500 prize, and a fun-filled "CARE-Chella" event featuring karaoke to close out the week.
Alicie Raymond, a fourth-year clinical studies major from Kissimmee, Fla., said that to her, first-gen week means "celebrating the fact that you've gotten to this point and that you've succeeded and are able to get a degree and make that name for your family that wasn't there before."