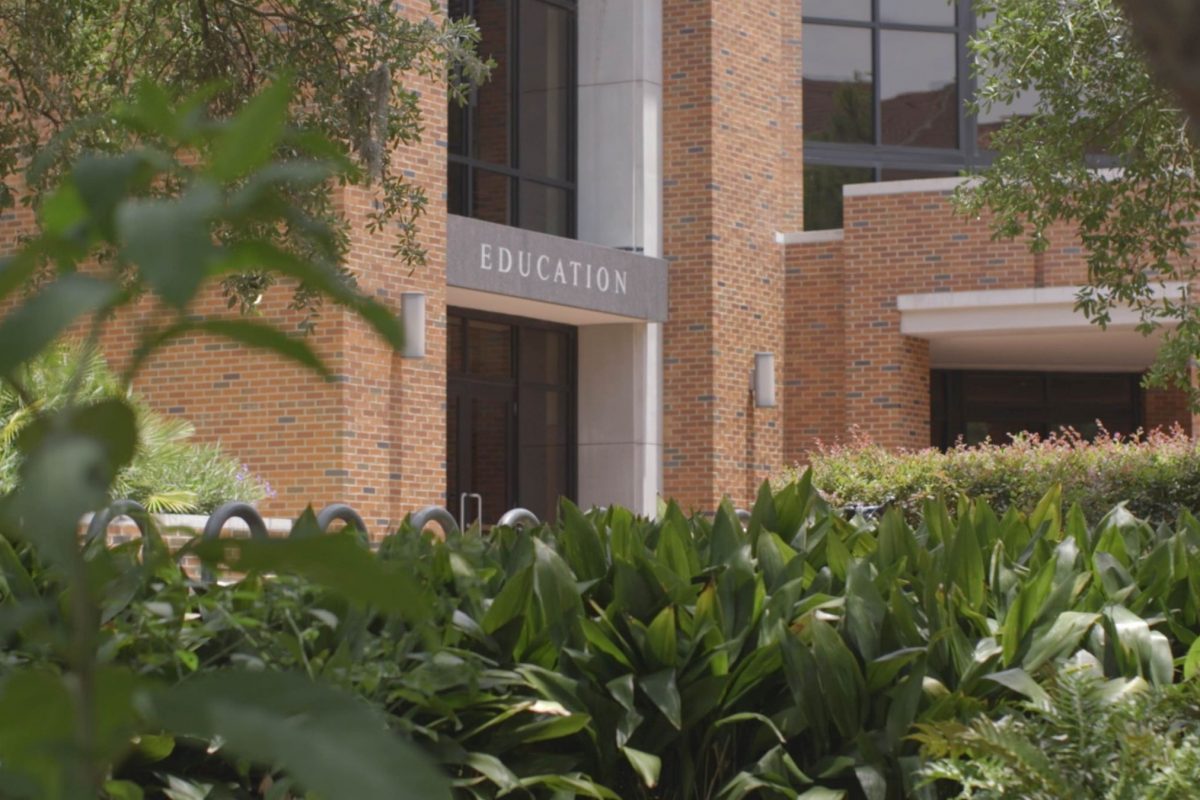 Florida State University's doctoral studies program in kinesiology ranks in the Top 3 nationally, according to the latest National Academy of Kinesiology (NAK) rankings.   
The field of kinesiology focuses on human movement and physical activity. The program, which is housed in the recently expanded College of Education, Health, and Human Sciences, was previously ranked No. 29. 
Damon Andrew, dean of the College of Education, Health, and Human Sciences said credit for the vault up the rankings is shared throughout the program.  
"The credit for this ranking is due to the many outstanding faculty, students, and staff who serve as leaders in their discipline," Andrew said. "I am even more excited to see how we continue to grow and collaborate under our expanded college structure."  
Factors included in the NAK rankings include total research expenditures, faculty productivity and research impact, faculty leadership roles in the field, the institution's commitment to graduate student support, program graduate job placement and number of National Academy of Kinesiology Fellows on the faculty.  
Josh Newman, associate dean in the college and NAK fellow, credited FSU's move up in the rankings to strategic investments made by Andrew and the college's leadership team that facilitate high-impact human movement science research.  
"As a result, we have assembled an incredible team of world-leading scholars who bring in millions of dollars annually to fund their research and publish their scientific breakthroughs in top academic journals," Newman said. "This raises the profile of our institution. Much like in college athletics, this increased profile has helped us recruit the best and brightest students to come to FSU."     
FSU is home to world-renowned faculty and high-achieving students in kinesiology-related disciplines ranging from athletic training and coaching to applied physiology and exercise science to sport management and sport psychology.  
Faculty and students researching in these majors study topics such as fitness leadership, delivery of services related to sports medicine, health promotion, high-performance athletic competition, rehabilitation, and managing sport-related enterprises.  
FSU ranked No. 1 nationally in financial support for doctoral students. During the 2020-2022 reporting period, more than 75 students received funding for their doctoral studies in kinesiological sciences. FSU also ranked first among its peers in number of graduates who directly secured tenure-track faculty positions or other jobs requiring a doctorate.  
"Those who have experienced Florida State University firsthand know that we have never lost sight of our primary mission to serve students," said Andrew. "As an alumnus of FSU, I am proud that we are leading the nation in these student-centric metrics, and our unconquered students and alumni are making a tremendous impact on the world."  
For more information about the College of Education, Health, and Human Sciences or any of its kinesiology-related majors, please visit www.cehhs.fsu.edu.  
NAK's Top 20 Kinesiology Doctoral Programs in the US
1

 

University of Michigan

 

2 

 

Texas A&M University

 

3

 

Florida State University

 

4 

 

University of Georgia

 

5 

 

University of South Carolina

 

6 

 

University of Texas at Austin

 

7 

 

Penn State University

 

8 

 

University of Illinois at Urbana-Champaign

 

9 

 

University of Delaware

 

10 

 

Ohio State University

 

11 

 

Michigan State University

 

12 

 

University of Utah

 

13 

 

Auburn University

 

14 

 

University of Connecticut

 

15 

 

University of Minnesota

 

16 

 

University of Wisconsin-Madison

 

17 

 

University of Illinois-Chicago

 

18 

 

University of Florida

 

19 

 

University of Southern California

 

20 

 

University of Nebraska-Omaha