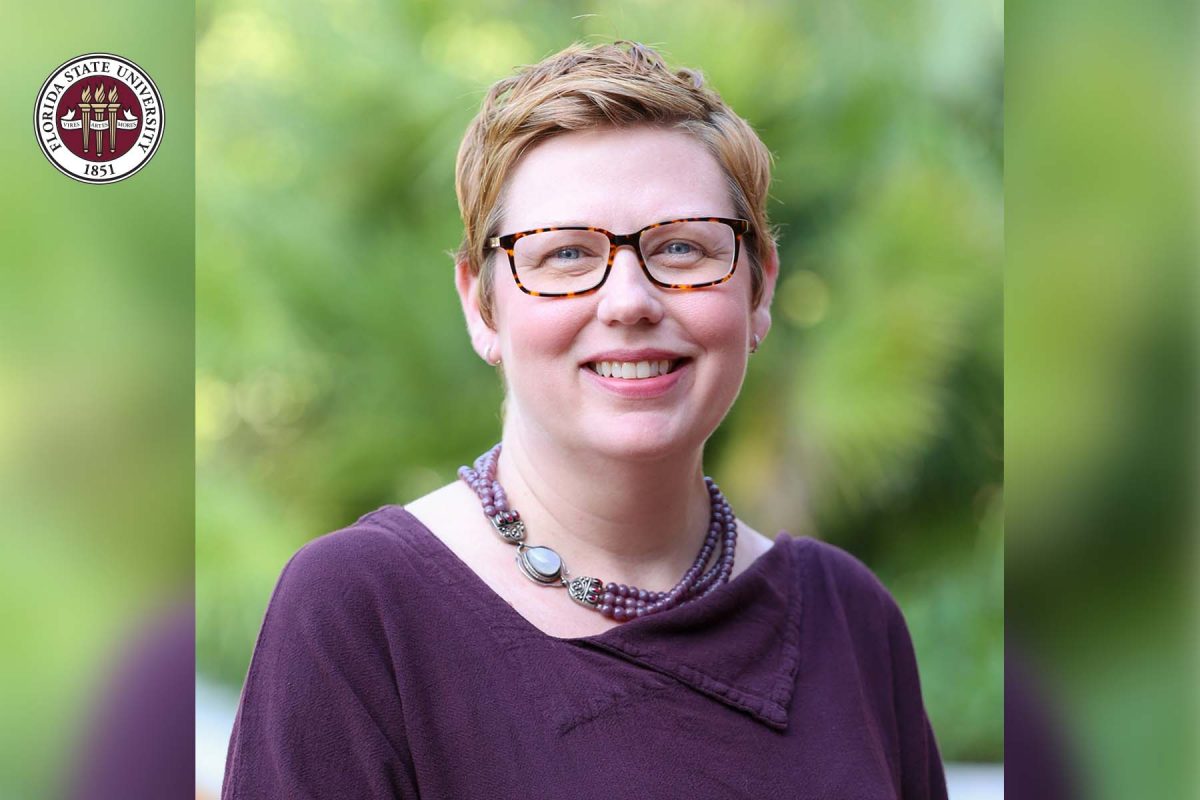 A Florida State University professor is being honored by the most prestigious psychological organization in the country. 
Professor of Educational Psychology Alysia Roehrig has been named a fellow of the American Psychological Association (APA). With more than 133,000 members, the APA is the leading scientific and professional organization representing psychology in the United States.
Fellow status is granted only to members whose work has had an impact on the field of psychology beyond the local, state or regional level. Roehrig is the eighth APA fellow from FSU.  
"As a first generation college student, who began at FSU 20 years ago as an assistant professor, this is such a huge honor to be recognized by my peers for my professional contributions at the national level," said Roehrig, who joined the faculty at Florida State University in 2003 after earning both her Ph.D. and master's in Developmental Psychology from the University of Notre Dame. She is also a faculty member in the Learning and Cognition Program and chair of the Department of Educational Psychology and Learning Systems.   
Roehrig's research focuses on issues related to effective teaching, particularly exploring the successes of students labeled at risk for school failure. She primarily focuses on the literacy learning and motivation of students.   
She is the co-principal investigator and co-director of PURPOSE: Partners United for Research Pathways Oriented to Social Justice in Education. PURPOSE aims to increase the diversity of those with doctorates in education through a yearlong fellowship. Through PURPOSE, Roehrig and her colleagues at FSU and FAMU have helped launch over 70 young scholars whose research identities are reinforced by their social identities.    
As a scholar activist, Roehrig says she believes that research serves little purpose if it is not accessible to those who might use it to make education more effective and equitable.   
"My goal is to make a real-world impact on issues of diversity, equity and social justice in the field of educational psychology by supporting the next generations of more and more diverse scholars," she said. "Their impactful educational pursuits, including entering doctoral programs to one day become mentors themselves, will make educational systems more representative and increase momentum to change systems of oppression and widen the scope and impact of research."  
Roehrig is co-author of the textbook Educational Psychology, one of the most widely adopted educational psychology textbooks in the field.  
Roehrig also helped bring the first Freedom Schools to Tallahassee and serves as the co-director of research for Florida A&M University Developmental Research School Freedom Schools, a Children's Defense Fund Freedom Schools partner. Freedom Schools provide an opportunity for children from Tallahassee communities to participate in free summer camps focused on reading texts by diverse authors and making a difference in the world.