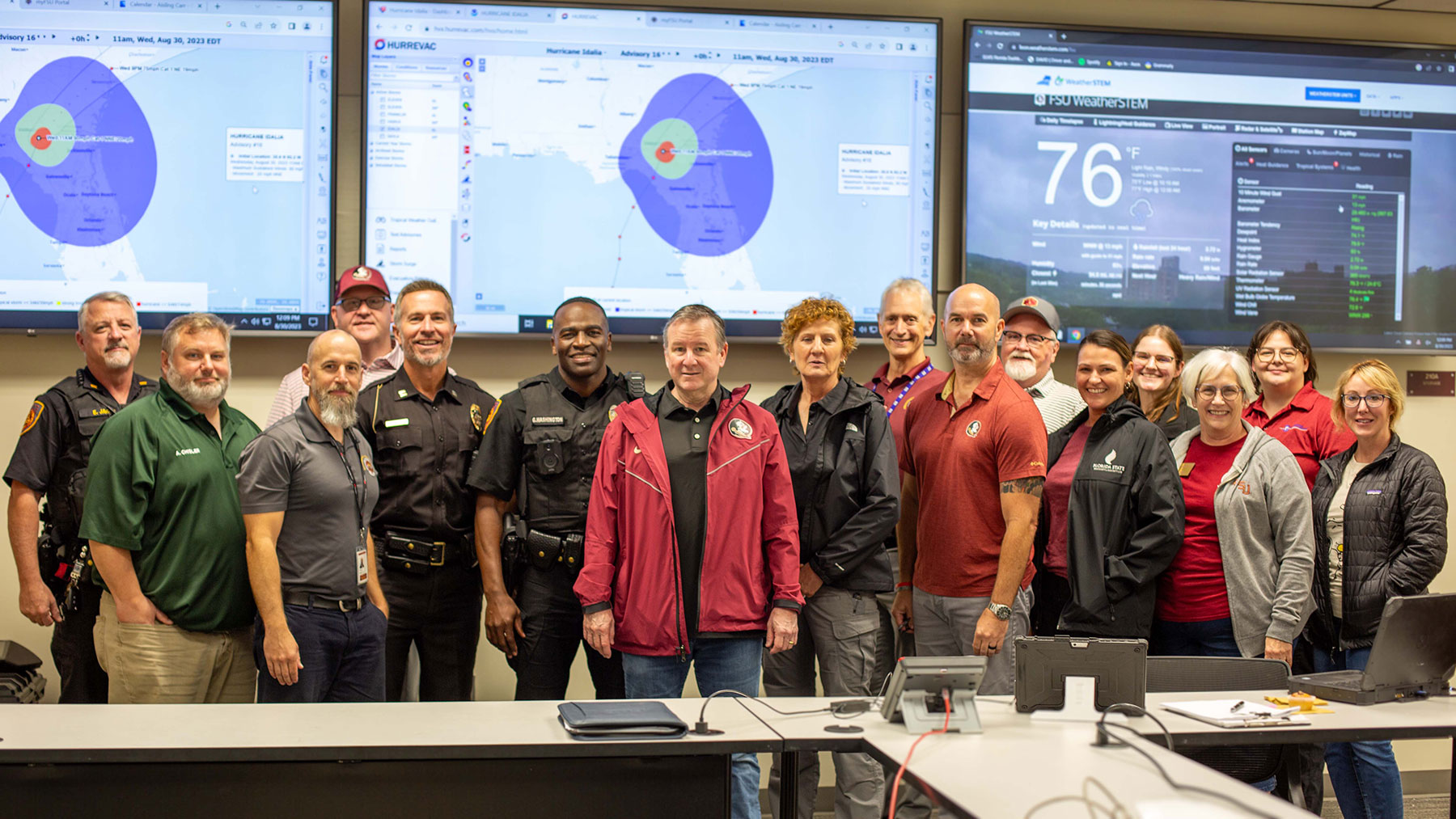 Dear FSU Family,
Now that Hurricane Idalia is mostly behind us, I'm pleased to report that there were minimal impacts to the FSU campus in Tallahassee. We will continue to provide dining and other services to support our campus community throughout the weekend. Please check alerts.fsu.edu for hours of operation and other updates.
While our Tallahassee campus was spared from the worst of the storm, we extend our sympathy to communities in surrounding areas and across Florida that did not fare as well. We are committed to supporting any affected students in the days to come.
As we continue to keep all those who were impacted by the storm in our thoughts, I'd like to thank our outstanding Emergency Management team and administrators and staff from across the university — including the FSU Police Department, Environmental Health and Safety, Facilities, Finance & Administration, Student Affairs, University Housing, Seminole Dining, Academic Affairs, Research, Communications and many other units — for their dedication to keeping the campus safe and informed in the days leading up to and during the storm. In collaboration with the National Weather Service in Tallahassee and our partners in the City of Tallahassee, Leon County and beyond, many of our FSU employees worked around the clock to ensure that we were ready for any potential impacts that Idalia might bring.
I'd like to also like to thank our faculty for their flexibility and our students and their families for their strength and resilience. Together, we weathered this storm, and I'm excited to get back to the work we all do every day to make Florida State University one of the very best universities in the country. We will resume classes and normal university operations on Tuesday, Sept. 5.
Again, thank you all for being part of the FSU family. Go Noles! 
Sincerely,
Richard McCullough
President