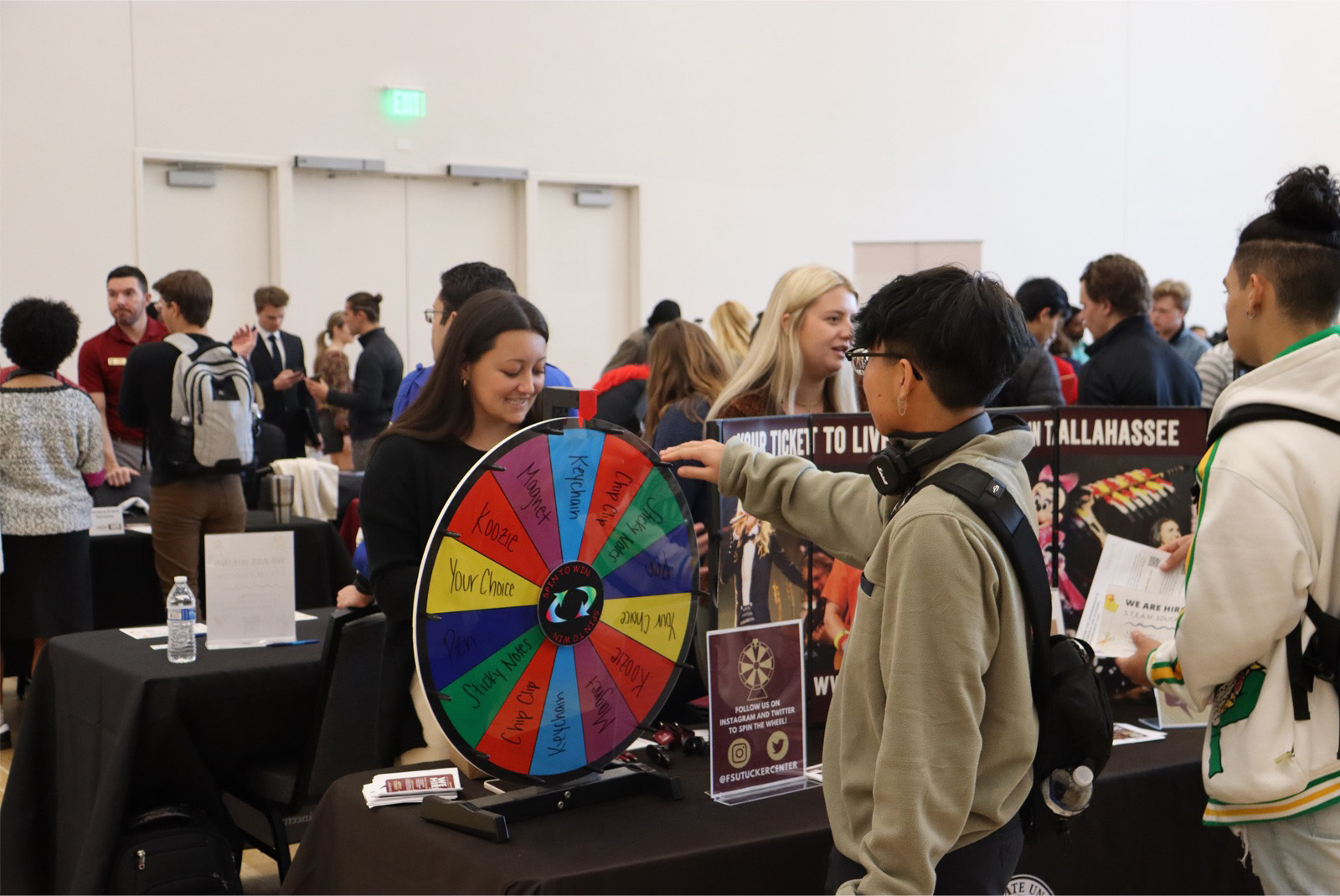 The Florida State University Career Center invites employers with part-time jobs and internship opportunities for students to come and recruit talent on campus during its Part-Time Job Fair.
The event will take place from 12 to 4 p.m. Wednesday, Aug. 30, in FSU's Student Union Ballrooms. Employers interested in attending may register at career.fsu.edu/employers/attend-a-career-fair.
"Part-time jobs equip our students with transferable skills and valuable experience that they will use throughout their careers," said Leslie Mille, interim director of The Career Center. "We are excited to partner with local businesses and introduce students to the wide array of opportunities that the Tallahassee community has to offer."
The fair provides employers with the unique opportunity to meet more than 1,000 FSU students seeking immediate part-time paid employment, while also marketing their company to FSU's student population.
For more information or to register, visit career.fsu.edu or email HireANole@fsu.edu. Employers may also post part-time job opportunities, at no charge, through NoleNetwork at career.fsu.edu/nolenetwork.