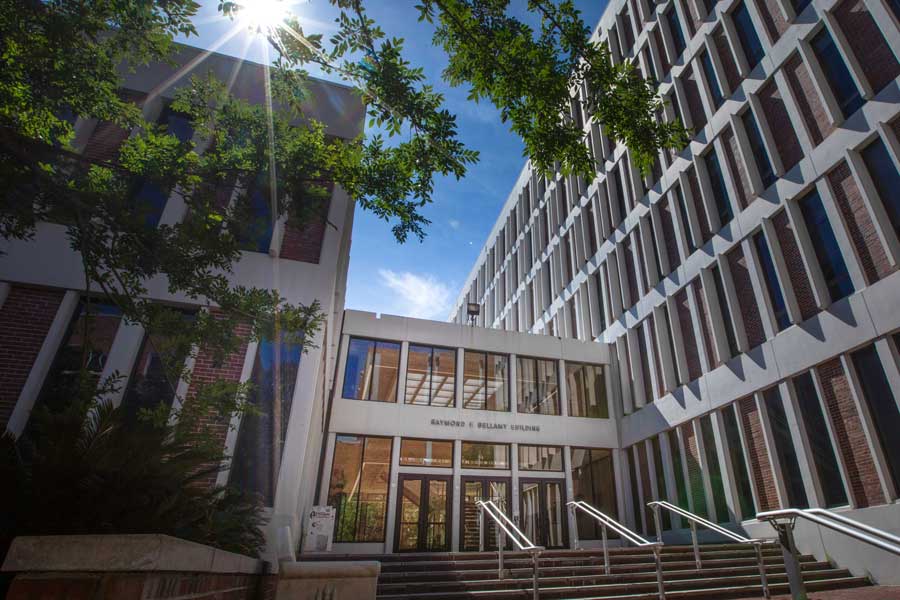 The bachelor of science degree in public health is one of the newest degrees at Florida State University. Just four years after its launch in the College of Social Sciences and Public Policy, the program is on its way to becoming one of the university's biggest majors. 
In early planning, administrators projected robust enrollment numbers for the program — somewhere between 200-450 in the first four years. But, aided in part by its launch just months before the COVID-19 pandemic, it shot past early projections. 
"It's now the second-biggest major in the College of Social Sciences and Public Policy behind political science and No. 8 in the entire university," said William Hogan, assistant director of academic affairs for the college. "It's grown faster than even our most optimistic projections."  
The program's first four-year cohort —comprised of 137 students— graduated this spring and enrollment in the program has ballooned to 732 students.  
With about 1,900 students enrolled, the biological science program is FSU's most popular major. Political science leads the COSSPP with about 1,400 students enrolled.  
Hogan said his office projects enrollment in the undergraduate public health program to reach about 1,000 students in the next two years. He credited Professor of Sociology Amy Burdette with shepherding the program from idea to proven success.   
Burdette, who is director of the Public Health Program, said she noticed in 2010 the growing number of undergraduate public health programs at other universities.  
"At the time, the provost really wanted us to develop an undergraduate, health-focused major within our college," she said. "So, it was good timing to go to the dean with this idea. It wasn't necessarily going to be a B.S. in public health but, given the trend, I thought that was the kind of degree to help make our students marketable." 
Burdette added: "It was a long process getting it approved because it has to go up to the Board of Governors, so it was in the works for a number of years."  
Burdette said the program differentiates itself by embracing an interdisciplinary approach that includes focus in five core areas: epidemiology, environmental health sciences, health policy and management, social and behavioral sciences, and biostatistics. 
Benjamin Dowd-Arrow is the director of the bachelors in public health program, but he was a graduate student when it was under consideration.  
"I voted with the teaching faculty to make it a major," Dowd-Arrow said. "When it was first being discussed, I think only the people in the dean's office foresaw how much this program would grow. It's been amazing."  
Burdette and Dowd-Arrow both noted that many of the first enrollees in the program were students who began on a pre-nursing or pre-med track.   
"Many of those students came in wanted to do something in health but found out their original major wasn't for them," Burdette said. "These are students who want to do something in health and serve the public and there are so many ways to do that through public health." 
Natalie Livingstone, who earned her public health B.S. this spring, said the desire to serve is exactly what drew her to the program.  
"Issues like how the environment impacts people and the health impacts of pollution on the public were not on my radar before public health," she said.   
Livingstone, who hails from Oviedo, Florida, said she encountered research fields and opportunities that sparked an interest she might not otherwise have discovered. She intends to pursue her master's degree while focusing on sustainability in health care. 
"I'm interested in issues like how we can lower the use of single-use products while still being clean in hospitals, how we can help lower emissions," she said. "There is research we can do and policies we can create to change these things." 
For her part, Burdette credited the quality faculty for attracting students and leading the program's growth.  
"Our faculty is very racially and ethnically diverse and if you look at the demographics of our students, they reflect that," she said. "I am just thrilled it's been so successful." 
To learn more about the program, visit coss.fsu.edu/publichealth/.