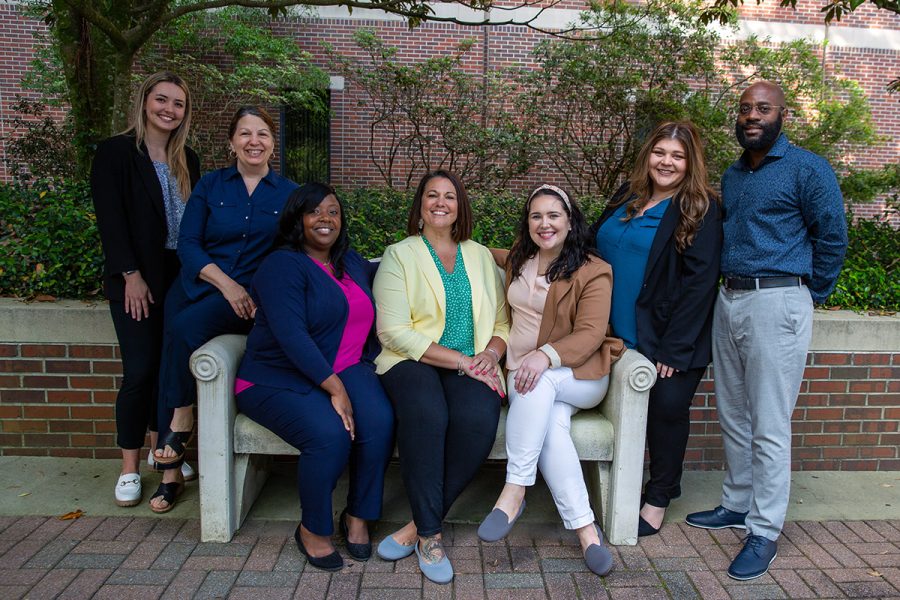 Florida State University has launched the new Center for Academic Guidance, where a team of six skilled and experienced higher education professionals are working closely with students who have encountered difficulties in their academic journey.  
Academic Guidance is a data-driven initiative that looks directly at student progress and identifies those who could benefit from early intervention and an additional layer of support. The six guides and assistant director began work at the beginning of the spring semester. By the end of March, they had reached out to almost 900 students, resulting in over 400 meetings to date. 
"Our exceptional team of Academic Guides combines the skillsets of advising, teaching, goal setting and case management to help students successfully navigate their academic journey," said Dana Auvil, assistant director of the Center for Academic Guidance. "Our work is part of FSU's greater mission to reinforce its already strong commitment to the retention, persistence and graduation of undergraduate students." 
The center functions within FSU's primary academic advising network, Advising First, and serves students who may be experiencing barriers to their academic success. Academic Guides help students identify and understand these barriers, develop an action plan to overcome them, and connect students to the FSU community and resources for support through their journey toward graduation. 
When sophomore accounting major Natalie Correia got mononucleosis during the fall, she missed about a month of classes. At first, she thought she could handle the missed work herself. She emailed her professors, who were understanding, and attempted to make up the work. But catching up turned out to be insurmountable, and she struggled. 
She received an email from Senior Academic Guide Melissa Tillery, and Correia said she felt relief that somebody had reached out to her and was offering help.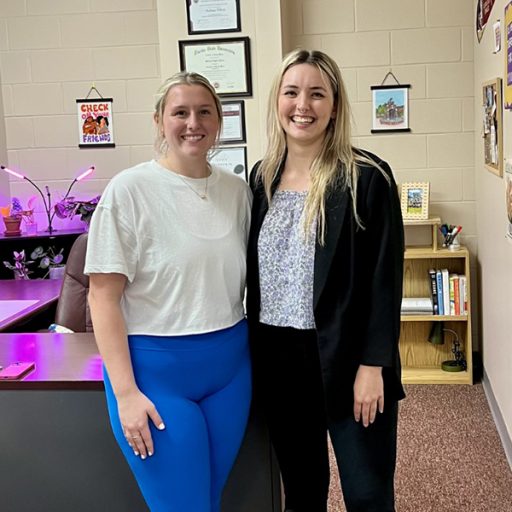 They met regularly to strategize a way for Correia to get back on track, drop the classes she needed to drop and navigate the logistics of declaring a major.  
"Melissa gave me the best connections and contacts for me in my position," Correia said. "She helped me set up my schedule, made sure I was on task, asked me how my tests were going and my schoolwork. She was able to direct me on the right path and tell me what I needed to achieve the goals I had." 
Correia's GPA improved, and she now feels a lot more in control of her academic success, although she still checks in with Tillery.  
"She's a problem solver and she helps, so I think I'm going to continue seeing her," Correia said.   
Problem solving and helping students work through challenges and come out stronger on the other side is a focus for FSU administrators and central to student success at the university. 
FSU is known nationally for its proactive engagement in student success and for its high retention and graduation rates, coming in at No. 18 this year among public universities in that metric by U.S. News & World Report, the highest it's ever been. 
The university also broke its own record this year with a 99% fall-to-spring retention rate among freshmen. 
In 2021, the Association of Public Land-grant Universities (APLU) named FSU the winner of its 2021 Degree Completion Award, recognizing and rewarding the institution for its work to improve graduation rates while nearly eliminating gaps by race, ethnicity and income level. 
The Center for Academic Guidance supplements a robust suite of existing resources for students, including coaches, mentors, learning assistants, tutors, advisors and workshops dedicated to helping students learn effective study habits and stay on top of coursework.  
Academic Guides serve as a conduit between those resources and students who are facing challenges and may not be aware of the services that exist to help them. They are a group of advanced and experienced advisors who can work with all campus partners, including financial aid, and connect students with the specific services they need. 
"I'm grateful for the addition of this dedicated team, who come with extensive backgrounds in advising and admissions and can help our students navigate the complexities of the university system," said LaShae Roberts, the director for Advising First and assistant dean of the Division of Undergraduate Studies. "This initiative represents our commitment to all students and a recognition that some may go through a period where they can benefit greatly from the expertise of an Academic Guide." 
For more information, visit: https://advisingfirst.fsu.edu/center-academic-guidance.