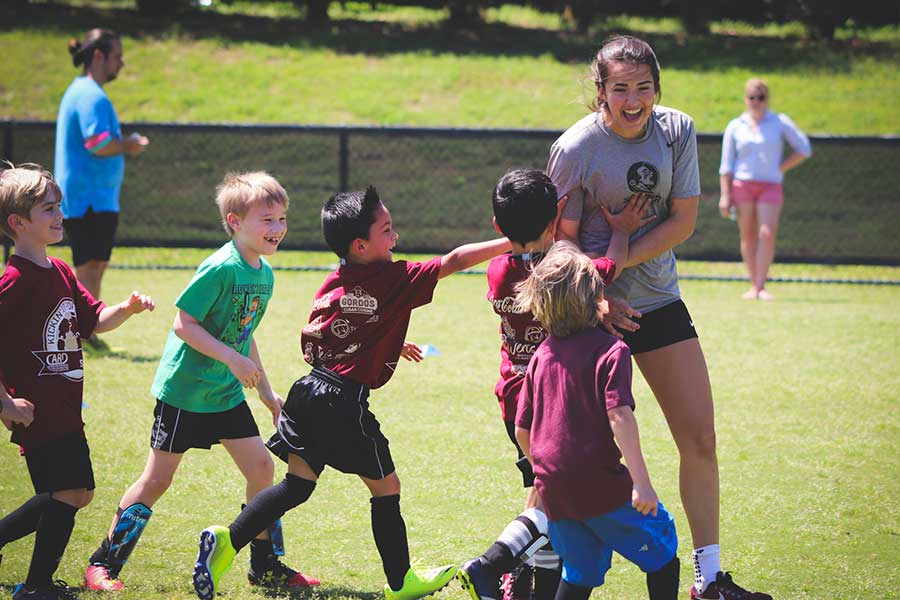 The sixth annual Kickin' for Autism Soccer Clinic with the Florida State University women's soccer team is set to kick off April 23.  
Kickin' it for Autism aims to raise awareness of autism and related disabilities but the goal is for participants to have fun, said Cathy Zenko, director of CARD. 
"You don't have to be good at soccer or a great athlete; you just have to want to have fun and learn something," she said. "Any age, any neurodiversity, any soccer skill level is welcome and if you need any accommodations, we'll make them." 
Sarah Buckley, director of operations for FSU's soccer team, said the event is one that the players look forward to every year. 
"They develop their own drills and they're in charge of showing how to do it and encouraging others," Buckley said. "It's a chance for the community to get to know the individuals on our team. I know our players want to help raise awareness, and this is one event where we can do that."  
That awareness echoes long after the event, Zenko said.  
"If you're not around people with autism you might not recognize it or you might have misconceptions," she said. "One great effect of this event is that you create natural ambassadors in the community who continue to raise awareness." 
In many respects, the event sells itself, she said.  
"For the early bird registration, you get a T-shirt, food from Gordo's and Hungry Howie's and learn soccer tips and tricks from the reigning ACC champions for $10," she said. "We would love for this to be our biggest year yet." 
Kickin' it for Autism takes place from 2‑4 p.m. Sunday, April 23 at the FSU Soccer Complex.  
To register and for more information, visit fsucard.com.