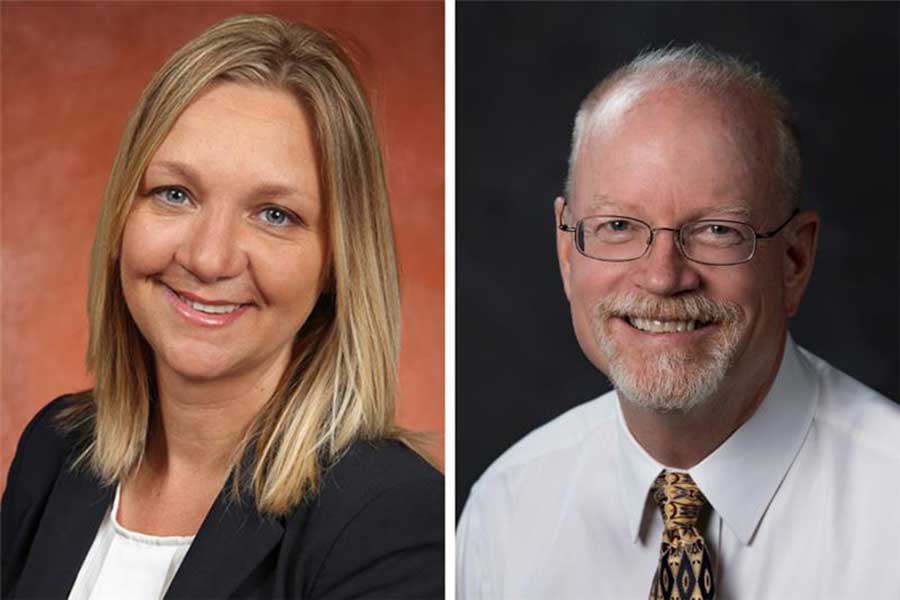 A new institute launched at Florida State University aims to improve the lives of children and their families who rely on out-of-home care.    
The Institute for Quality Children's Services will be housed within the College of Social Work's Center for the Study and Promotion of Communities, Families, and Children. The institute's objective is to make scientifically supported strategies addressing urgent behavioral health needs accessible and implementable for service providers and child-serving systems.  
"Rates of children's removal from their parents' care remain high across the child welfare, juvenile justice and mental health systems," said Ellen Piekalkiewicz, director of the Center for the Study and Promotion of Communities, Families and Children. "Inadequate placement and services can have long-lasting detrimental impacts and exacerbate existing trauma symptoms."  
Shamra Boel-Studt, an associate professor at the College of Social Work, is the new institute's director. Jonathan Huefner, a senior research scientist at Boys Town Translational Child and Family Research Center, will serve as co-director for the new institute.   
Through the institute, Boel-Studt and Huefner will enhance and expand existing partnerships with public and private child service providers and interdisciplinary research teams to promote the adoption of evidence-supported, quality practices and implementation. 
"Traditional approaches to evidence-based practice have failed to result in large-scale adoption in real-world practice settings due to overly rigid approaches, lack of funding to support training and fidelity, and lack of fit with the service environment," Boel-Studt said. "Quality standards, the cornerstone of the institute's approach, are being recognized as a new and promising pathway to promote the implementation of evidence-supported practices, service accountability and ongoing quality improvement for children's out-of-home services."  
Boel-Studt and her team have partnered extensively with the Florida Department of Children and Families to establish a legislatively mandated statewide accountability system for residential group homes based on research-based quality practice standards.  
They are also collaborating with the Texas Health and Human Services Commission to establish a similar quality accountability and training platform for their children's residential treatment centers based on their work in Florida. 
To make their goals a reality, the institute will take a three-pronged approach focusing on research/evaluation, training/technical assistance, and policy analysis.   
"The quality standards for residential care encompass a diverse set of criteria with no one dimension defining quality care." Huefner explained. "Every quality standard is supported by research showing it positively impacts youth outcomes. By bringing focus to that which is vital, the quality standards for residential care simplify service provision while supporting critical youth outcomes." 
The team at the new institute also includes postdoctoral fellow Vivian Mills, social work graduate student Desmond Maxwell, and social work doctoral students Savarra Howry and Esaa Mohammad Sabti Samarah. 
"I'm thrilled to have our faculty, students and institutes working together to improve outcomes for the children of Florida," said Craig Stanley, interim dean for the College of Social Work. "The Institute for Quality Children's Services aligns with our mission as a college to improve the lives of those we serve via rigorous translational research."