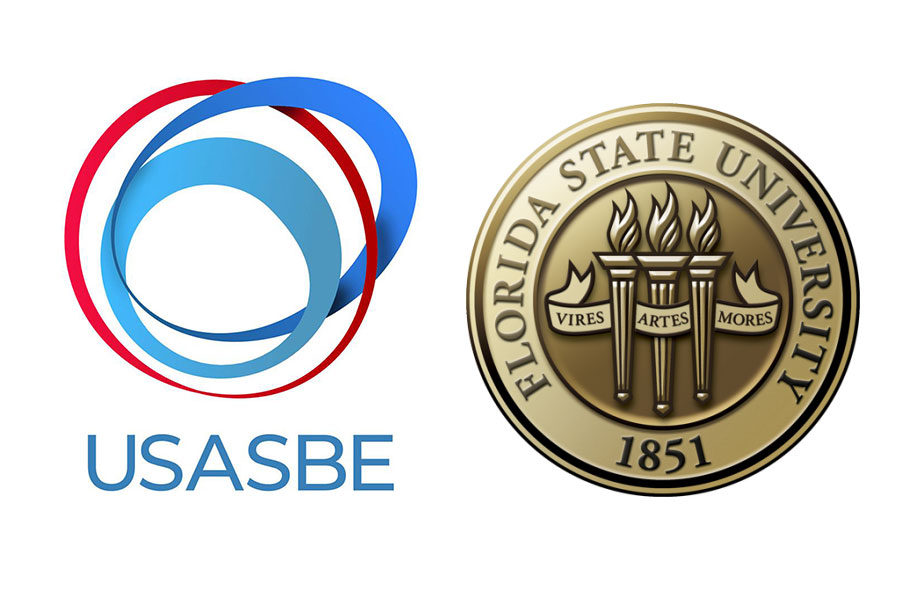 The entrepreneurial spirit will take on a higher profile at Florida State University this week as the Jim Moran College of Entrepreneurship hosts the 2023 national conference for The United States Association for Small Business and Entrepreneurship (USASBE). 
The conference will run Jan. 18-22. Organizers expect 400 academicians to attend in-person with another 150 virtual attendees. Events will be centered in and around Tallahassee, putting FSU and the city's entrepreneurial infrastructure on display.  
The Jim Moran College of Entrepreneurship will be central to the proceedings and will host a handful of events. Faculty and students throughout FSU stand to benefit from the conference, said Susan Fiorito, dean of the college.  
"Faculty will learn the latest classroom techniques and network with potential research partners. FSU faculty will also have the opportunity to show off all that FSU and the College have to offer," Fiorito said. 
Much of the conference will take place on the FSU campus at the Turnbull Center but attendees will also tour sites throughout Tallahassee including: the National High Magnetic Field Laboratory, Seminole Legacy Golf Club and Railroad Square.  
"The top entrepreneurship educators from around the world are excited to be coming to Florida State to share dynamic and impactful practices and network with the trailblazers in the field," said Julienne Shields, president and CEO of USASBE. "The Jim Moran College of Entrepreneurship is an ideal host for the current and future leaders in entrepreneurship education. We are looking forward to exploring the campus and the beautiful surrounding areas of Tallahassee." 
For more information, visit https://www.usasbelaunch.org/2023.